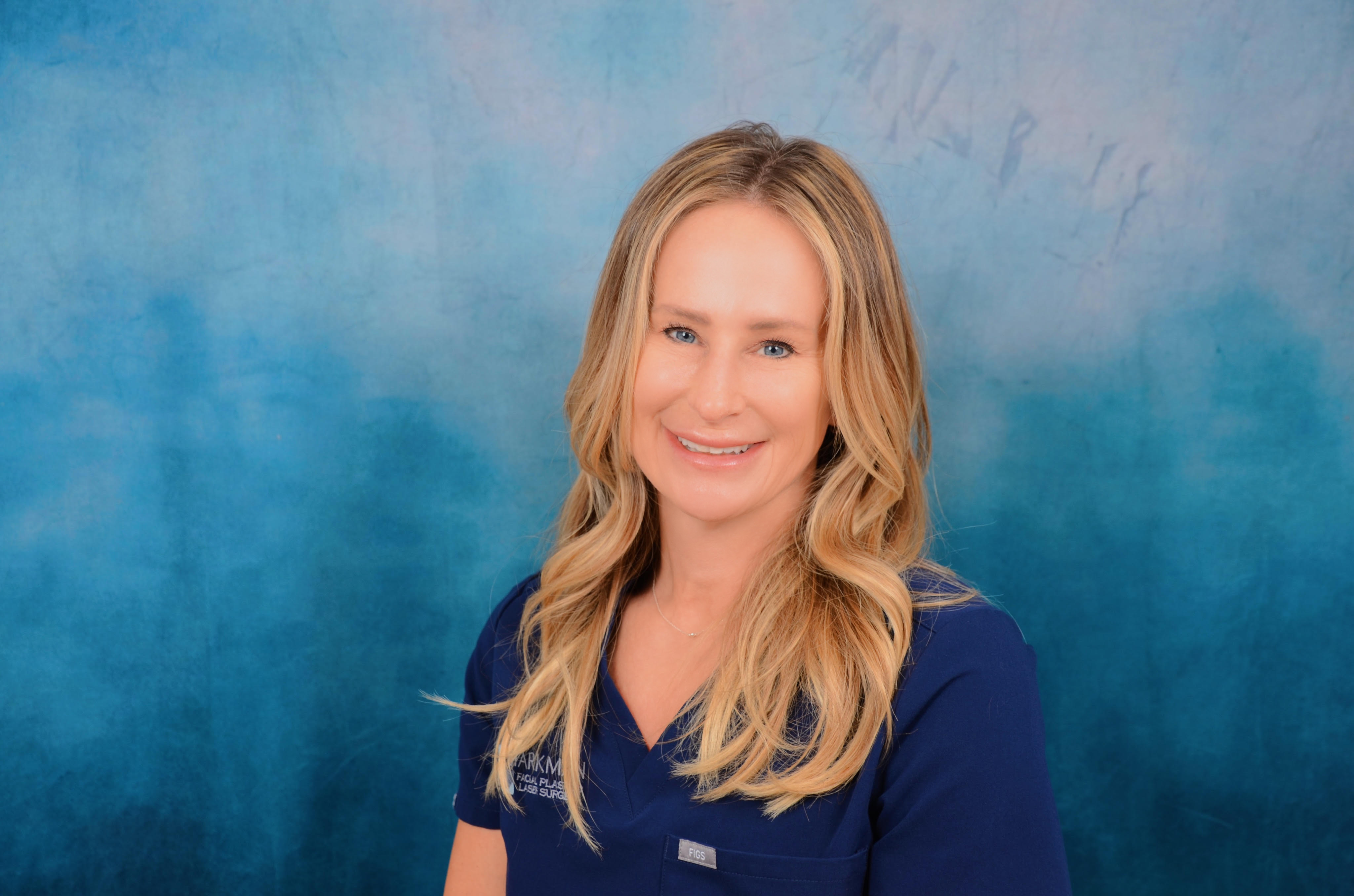 Margo
Practice Manager
Margo recently relocated to Arizona from the Chicagoland area. She joined the team at Starkman Facial Plastic Surgery as the Practice Manager, to ensure that the day-to-day functions of all patient services run smoothly and share in the common vision for excellence within the practice! Margo has been in the aesthetics industry for over 14 years and believes that providing education, along with clear and effective communication, is the key to a positive office and staff environment. She truly wants every patient to have an exceptional experience at Starkman Facial Plastic Surgery. Outside of work, Margo enjoys boxing, running and spending time with her husband and two kids!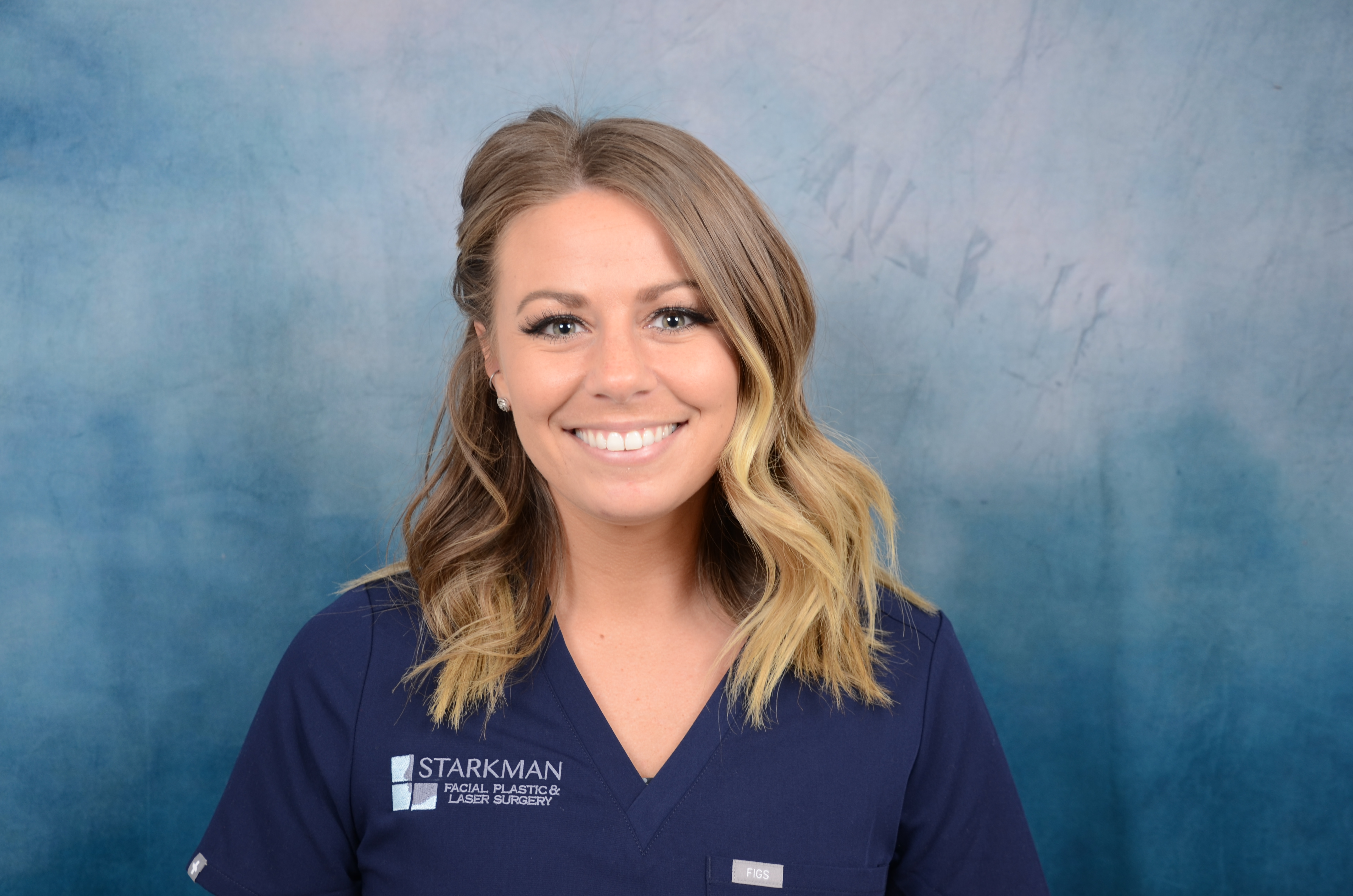 Erika
Front Desk Manager
Erika holds a bachelor's degree in Communications from Washington State University, and is so excited to be added to the Starkman Facial Plastics Team. She has a passion for helping others and making a positive impact on everyone she meets. Erika moved to Arizona shortly after graduating from WSU and quickly fell in love with the desert. She grew up on a large dairy farm and played college softball. She is still very active, enjoys spending time with family and friends and traveling!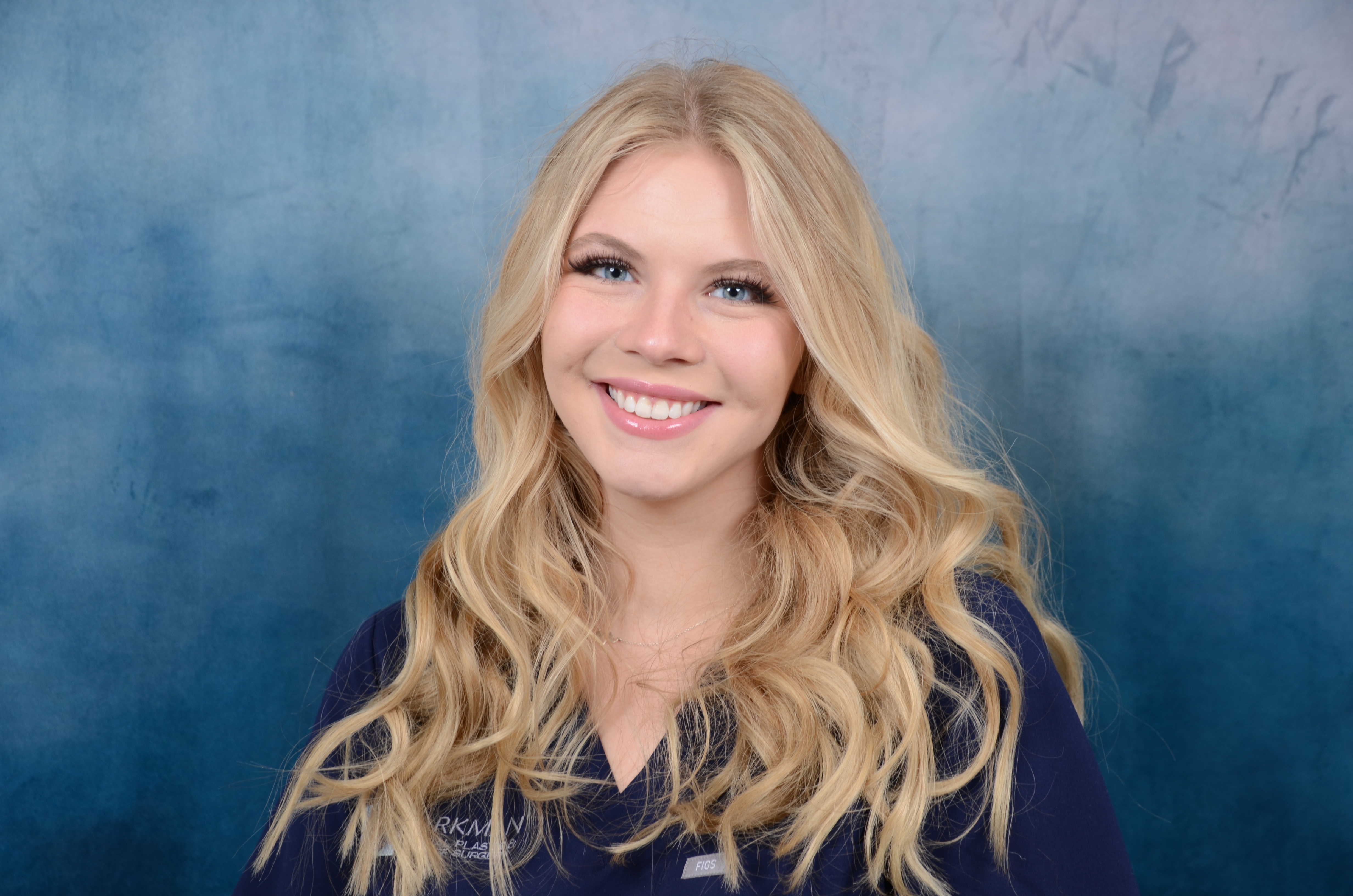 EJ
Front Desk Coordinator
EJ is a recent graduate from Arizona State University, having obtained her Bachelor of Science degree, as well as two additional certifications, all in just three years. While attending school, she also held different leadership roles within her sorority and even served as a representative to outside organizations. She prioritizes creating a positive environment everywhere she goes and is very passionate about advocating for others. Outside of work, she enjoys spending time with her friends, being as active as possible, and traveling whenever she has the chance!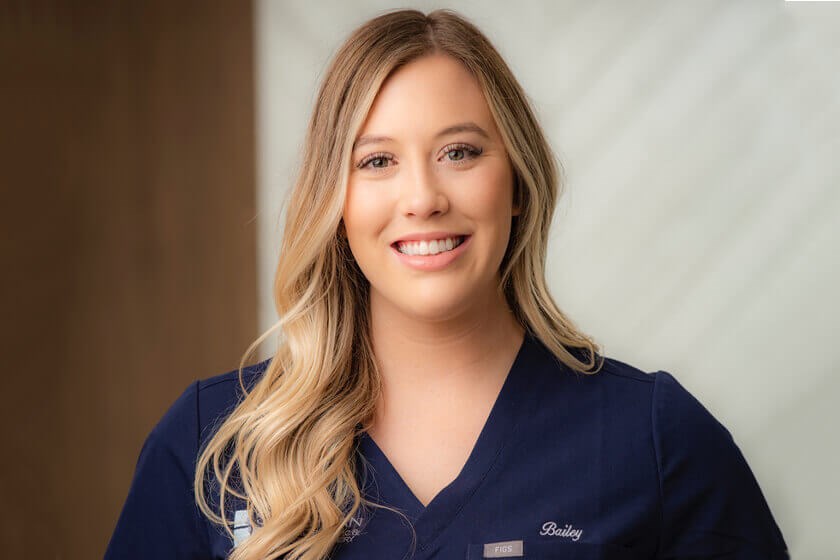 Bailey
Nurse Manager, CLT, BSN, RN
After earning her BSN degree at Grand Canyon University, Bailey spent several years caring for children – from neonatal intensive care to pediatric oncology. She then made the decision to work within the cosmetic and reconstructive surgery field and joined Starkman Facial Plastic Surgery in 2019. Bailey is a patient-centric care provider who enjoys working closely with Dr. Starkman's patients to help them realize their goals. In addition to working alongside Dr.Starkman, Bailey also performs non-surgical treatments for patients. These treatments include Morpheus 8, a radiofrequency microneedling treatment, and CO2 laser resurfacing. An Arizona native, she enjoys traveling, the outdoors and spending time with friends, family and her three dogs who insist on accompanying her on outdoor adventures.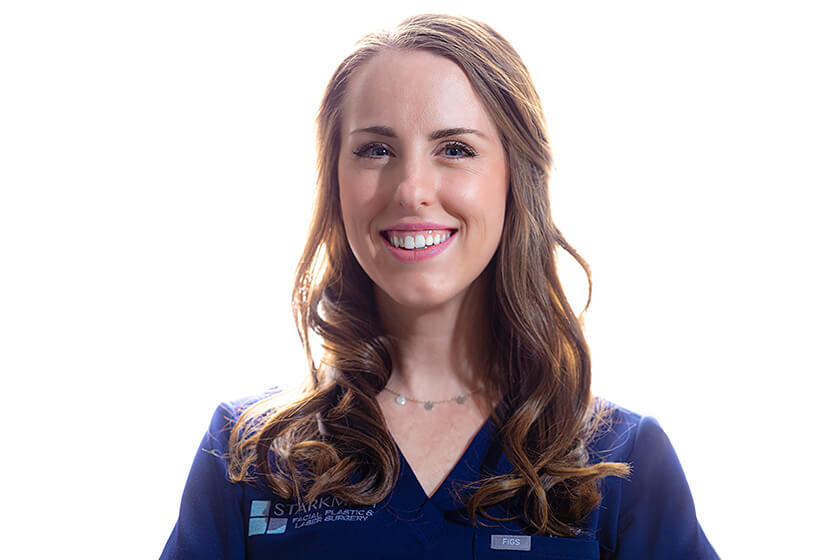 Alee
BSN, RN
Alee Starkman, RN has been working as a registered nurse for over five years. Her experience has included working with hospital medical patients and in the operating room. Originally from Arizona, Alee has received her Bachelors in Nursing degree from Arizona State University. Alee works with our surgical patients on their day of surgery. She makes sure that our patients are fully prepared for surgery, navigating all of the necessary paperwork, reconciling medications, and allaying any concerns. She is a true advocate for our patients. In her spare time, she enjoys cycling, volleyball, and spending time with her husband and two daughters. Her favorite procedure to observe is a rhinoplasty.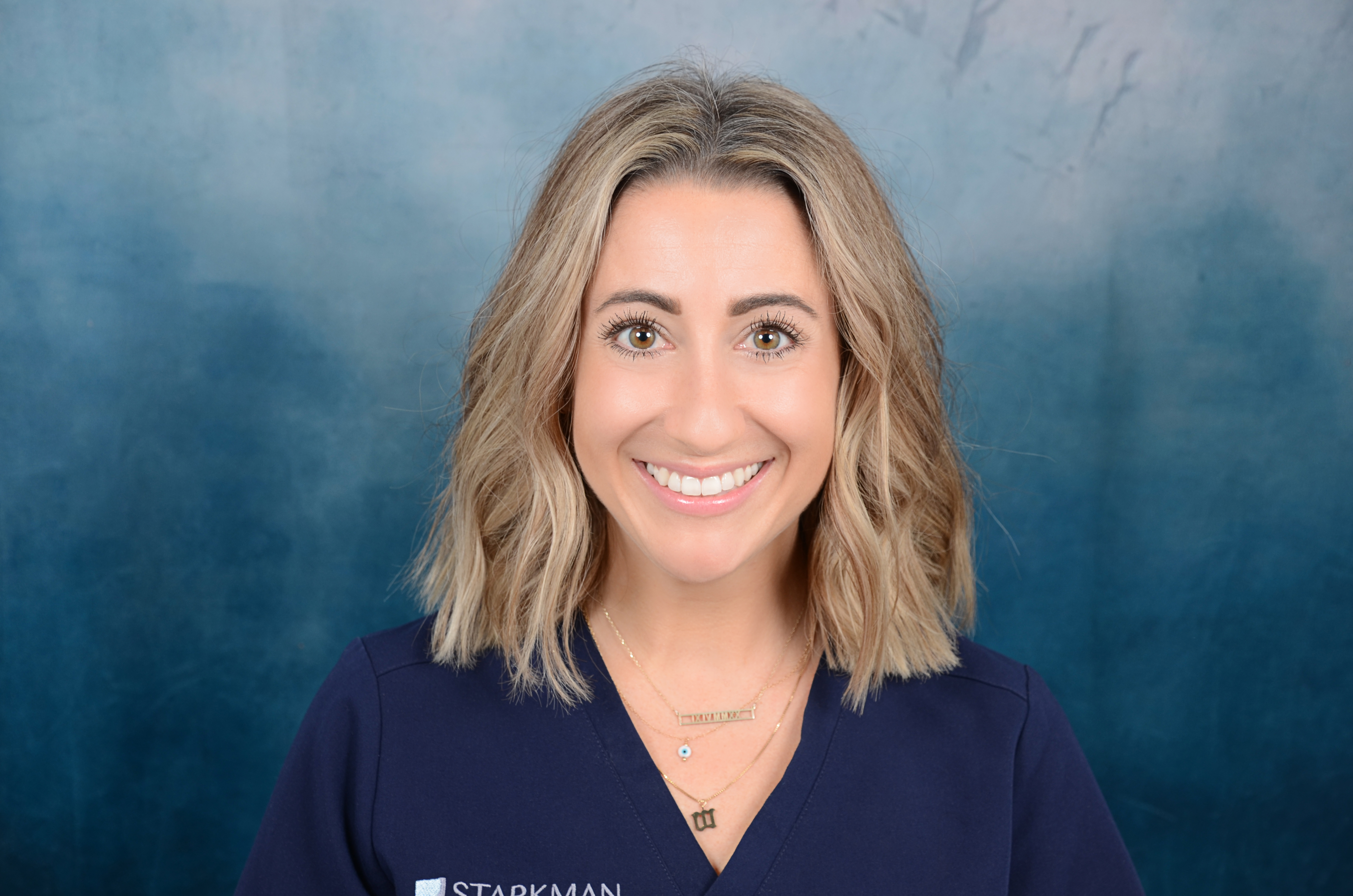 Whitney
BSN, RN, CLT
After earning a bachelor's degree in Human Anatomy & Physiology from the University of Arizona, Whitney followed her passion for patient care and pursued a career in nursing. Upon graduating with her bachelor's degree in nursing, she spent the next couple of years caring for critically ill adult patients in both medical and neuro/trauma ICUs. Whitney's approach to providing care centers around advocating for her patients while creating a positive, fun, and individualized environment. As an Operating Room Nurse at Starkman Facial Plastic Surgery, she prepares patients for surgery, assists Dr. Starkman during procedures, and directly recovers patients once surgery is over. An Arizona native, Whitney enjoys traveling, trying new foods, and spending time with her husband, daughter, and English bulldog, Charles.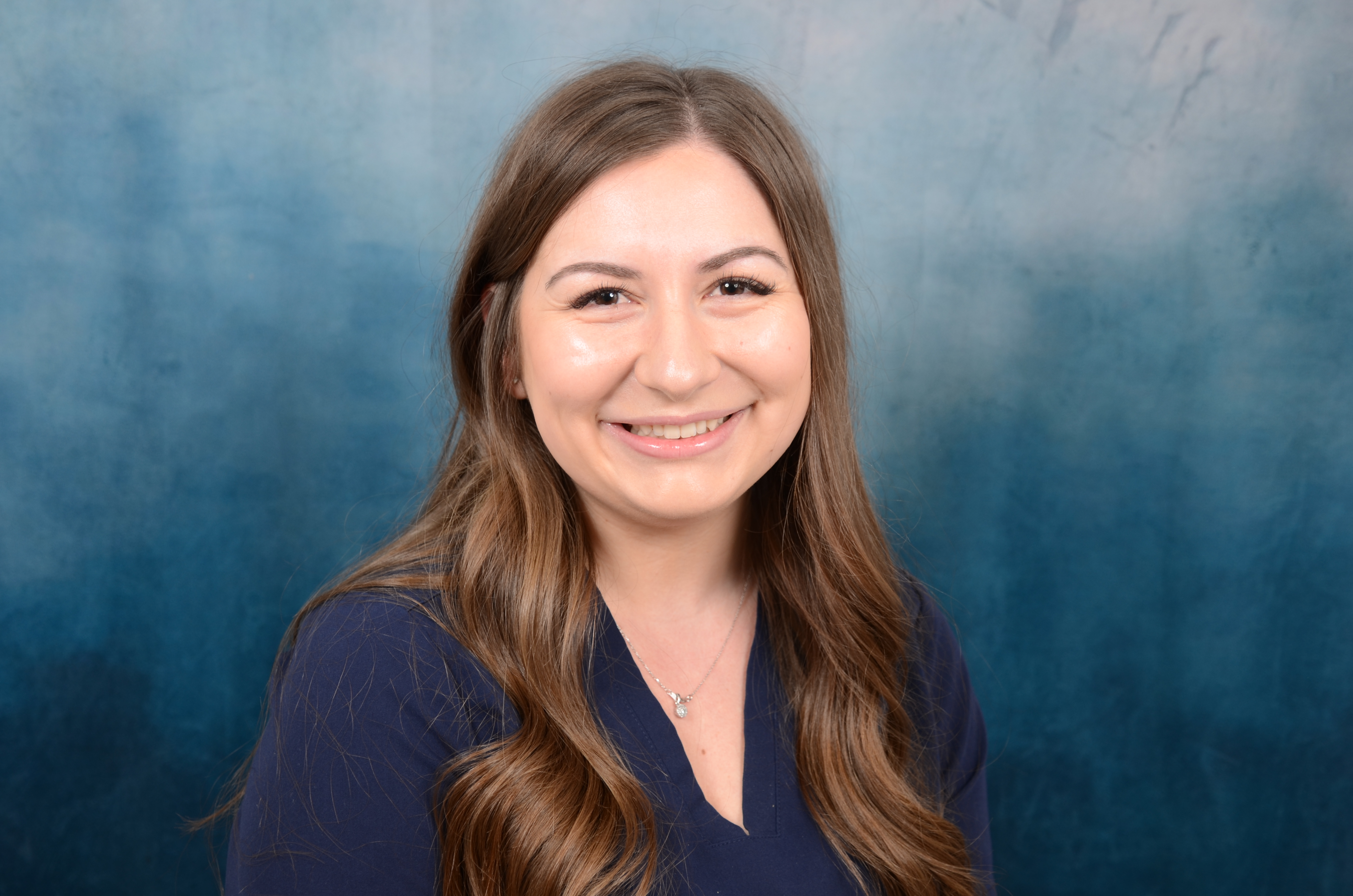 Kayla
BSN, RN
Kayla earned her BSN at Grand Canyon University in 2017. For 4 years, she worked on a postoperative Cardiothoracic Surgery floor where she met her fiance. She decided to transition into cosmetic surgery for a new challenge within the nursing field. Kayla provides patient-centered care from the start of surgery through the recovery period. Born and raised in Arizona, Kayla enjoys traveling with her family, going up north with her dog Dixie, and attending Arizona Cardinals football games.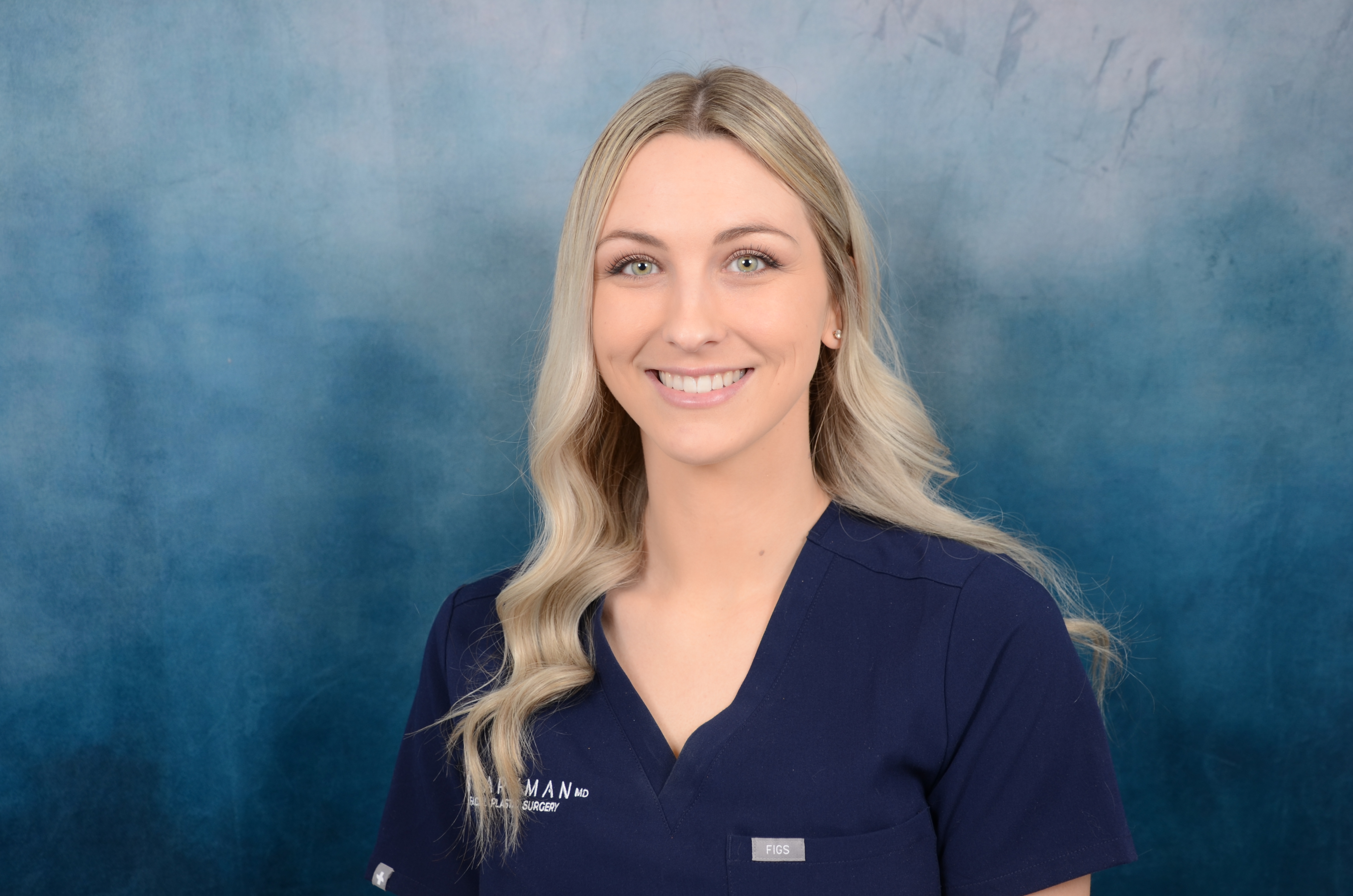 Tawny
RN
After earning her nursing degree in California, Tawny moved to Arizona to be closer to her family and begin her career. She spent time working in the Neuro PCU unit of a local hospital where she was able to become a well-rounded and experienced nurse. She has always been passionate about beauty, aesthetics and surgery and has always imagined using her nursing degree in an elective plastic surgery environment. She is a clinic focused nurse at Starkman Facial Plastic Surgery and enjoys the opportunity to follow people from the first moment of their consultation to the final stages of healing. She finds professional and personal gratification in being able to advocate, educate and encourage clients throughout their journey to feeling and looking their best. When she is not working alongside the team here, she can be found weight-lifting at the gym, relaxing at home with her boyfriend and two cats, singing along at music concerts or paddle boarding the river.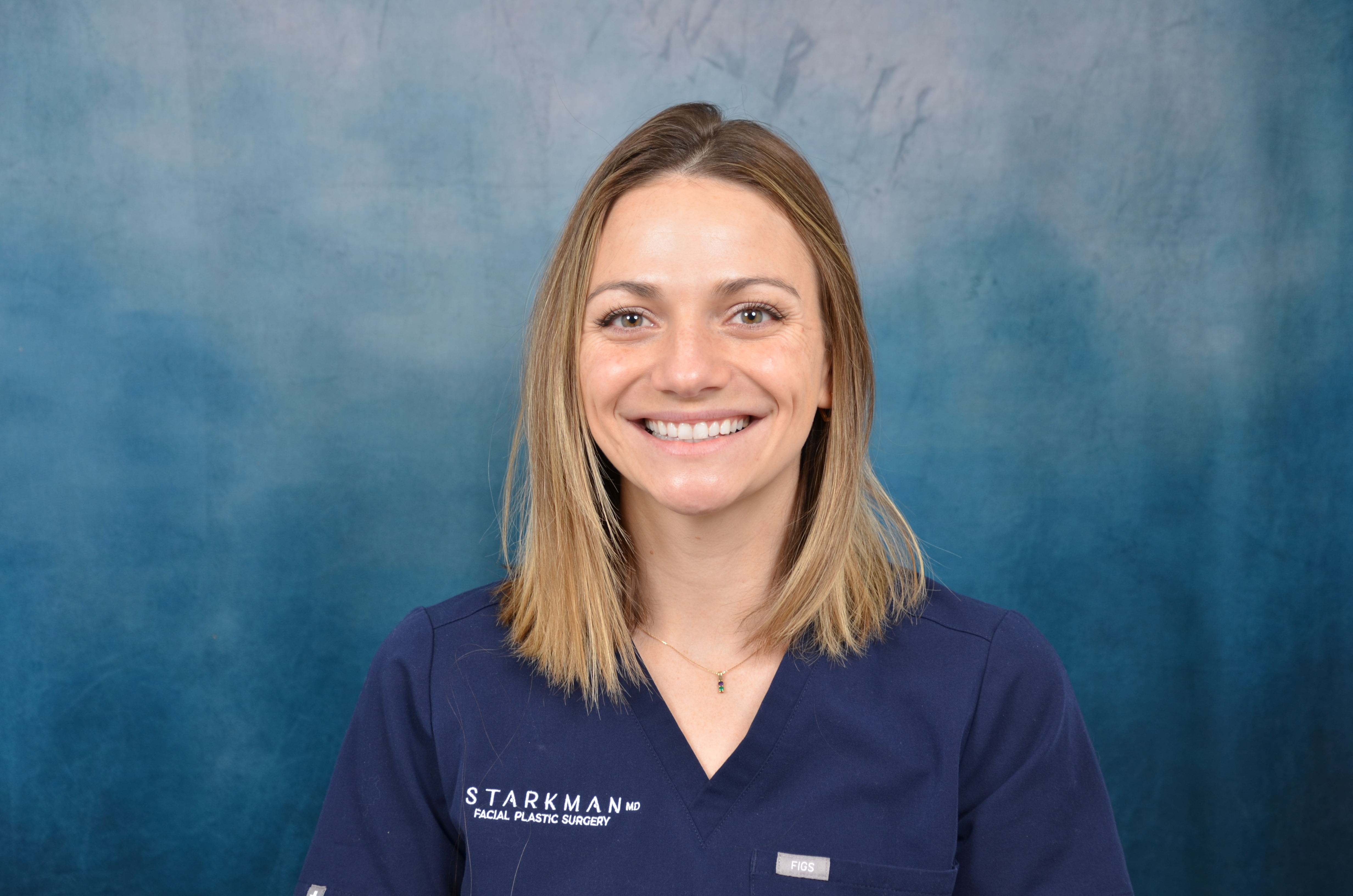 Kayla
BSN, RN
After moving back to the United States from South Korea, Kayla pursued a second bachelor's degree in nursing in order to fulfill her passion for providing patient care. Upon graduating with her BSN from East Tennessee State University, Kayla moved home to Arizona and spent the next couple of years working as a Labor and Delivery nurse. As a Clinic Nurse at Starkman Facial Plastic Surgery, Kayla has the privilege of supporting, educating, and assisting her patients throughout their entire transformation journey – from consultation to the final result. In her free time she enjoys traveling and spending time outdoors with her husband, two daughters, and goldendoodle.
Lauren
RN,CLT
Lauren recently relocated to Arizona from Oklahoma. After earning her Bachelor's degree in Sociology, she decided to pursue her degree in nursing in order to gain a practical skill set to serve and care for others. After graduating from nursing school in 2016, she gained experience in a progressive cardiac care unit, electrophysiology clinic, and pre-op/PACU in an outpatient surgery setting. In 2020 she decided to transition her career path into aesthetics. Lauren's role includes recovering patients after their procedure. She also provides aesthetic services to patients. In her free time she enjoys spending time outdoors with her husband and two kids and traveling when possible.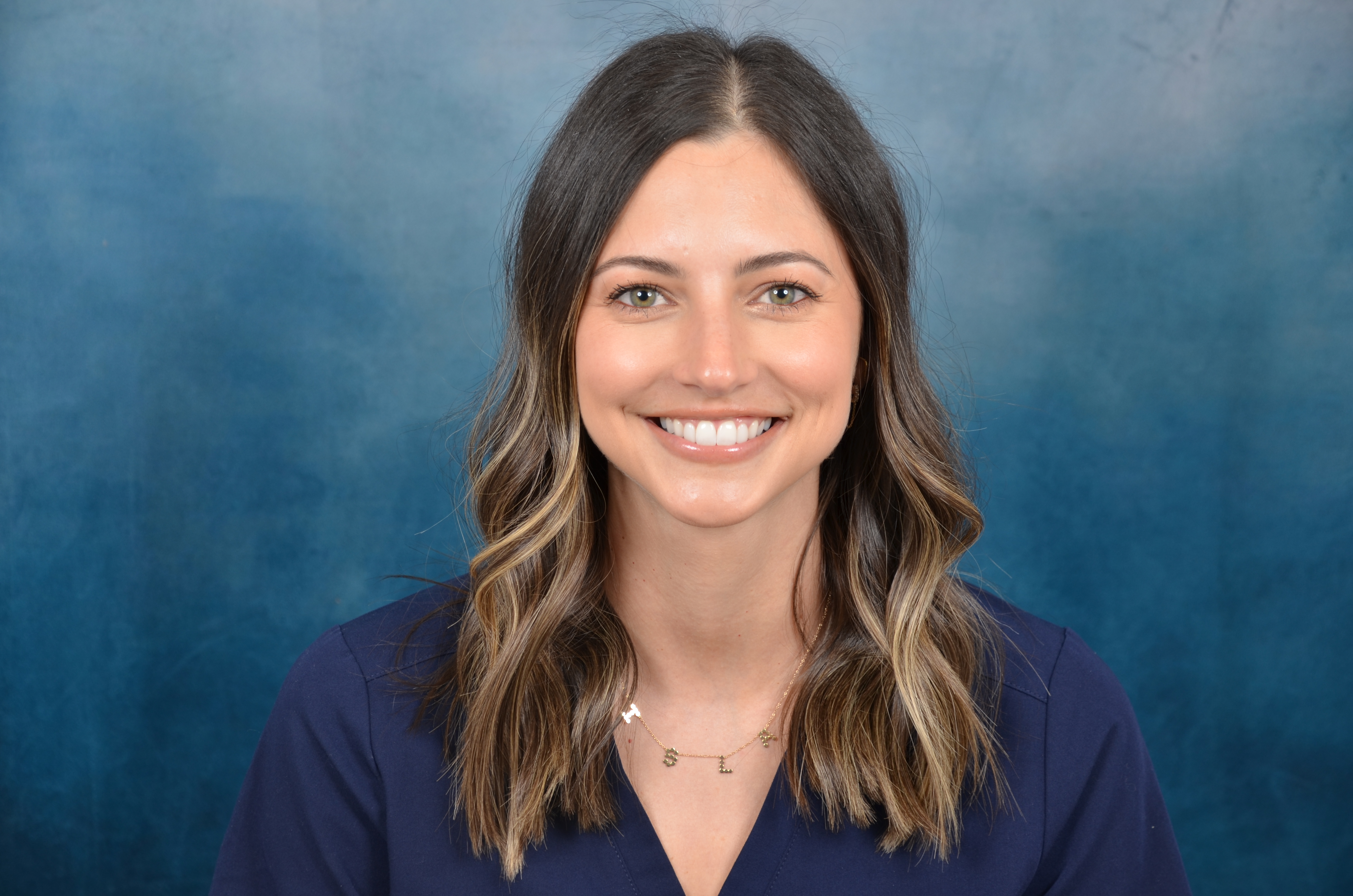 Kaylee
BSN, RN
As an Arizona native, Kaylee received her BSN from Arizona State University. She worked as a nurse on a cardiac unit for a few years before falling in love with the operating room, where she's been for over 5 years. She recently transferred from neurosurgery and has enjoyed the opportunity to work with patients to help make them feel their best. Her favorite part of working at Starkman Facial Plastic Surgery is getting to see and follow patients throughout their care. As a part of the surgical team, Kaylee helps prepare patients for surgery and assists throughout the procedures in the OR. When she's not at work, Kaylee enjoys hanging at home with her daughter, husband, and goldendoodle. She loves going to happy hour with friends, hiking, or taking a yoga class.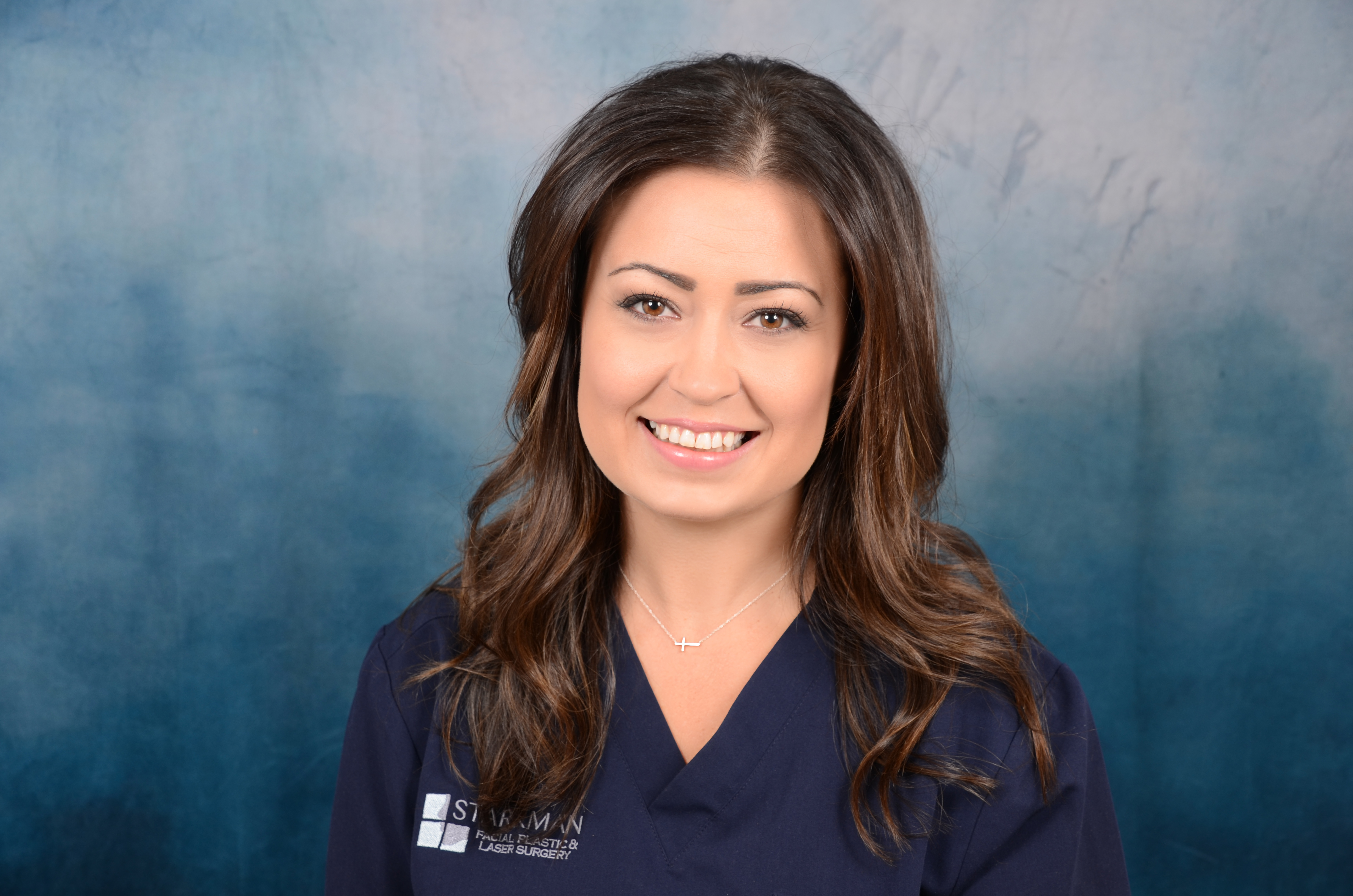 Heather
CST
Heather graduated with both her degree in Science and Certification of Surgery while achieving perfect attendance and a 4.0 GPA, earning a position within the Phi Beta Kappa honor society for academic excellence! She gained a wide range of knowledge and surgical skills in some of Seattle's largest hospitals where she quickly developed a strong desire to specialize in Cosmetic and Reconstructive surgery. Heather is passionate about helping to deliver exceptional and individualized results. "Every one of our patients are unique and it's a true privilege to be a part of their story." She enjoys working beside Dr. Starkman in the operating room, assisting him with every procedure. Her favorite part of the job is working with such an incredible team! As an Arizona native, Heather loves the sunshine and beauty of the desert. She is a proud boy mom, has 2 Saint Bernards and loves quality time with her family. In her spare time, she enjoys running, cooking, reading wine tasting, entertaining friends and being a part of her church community.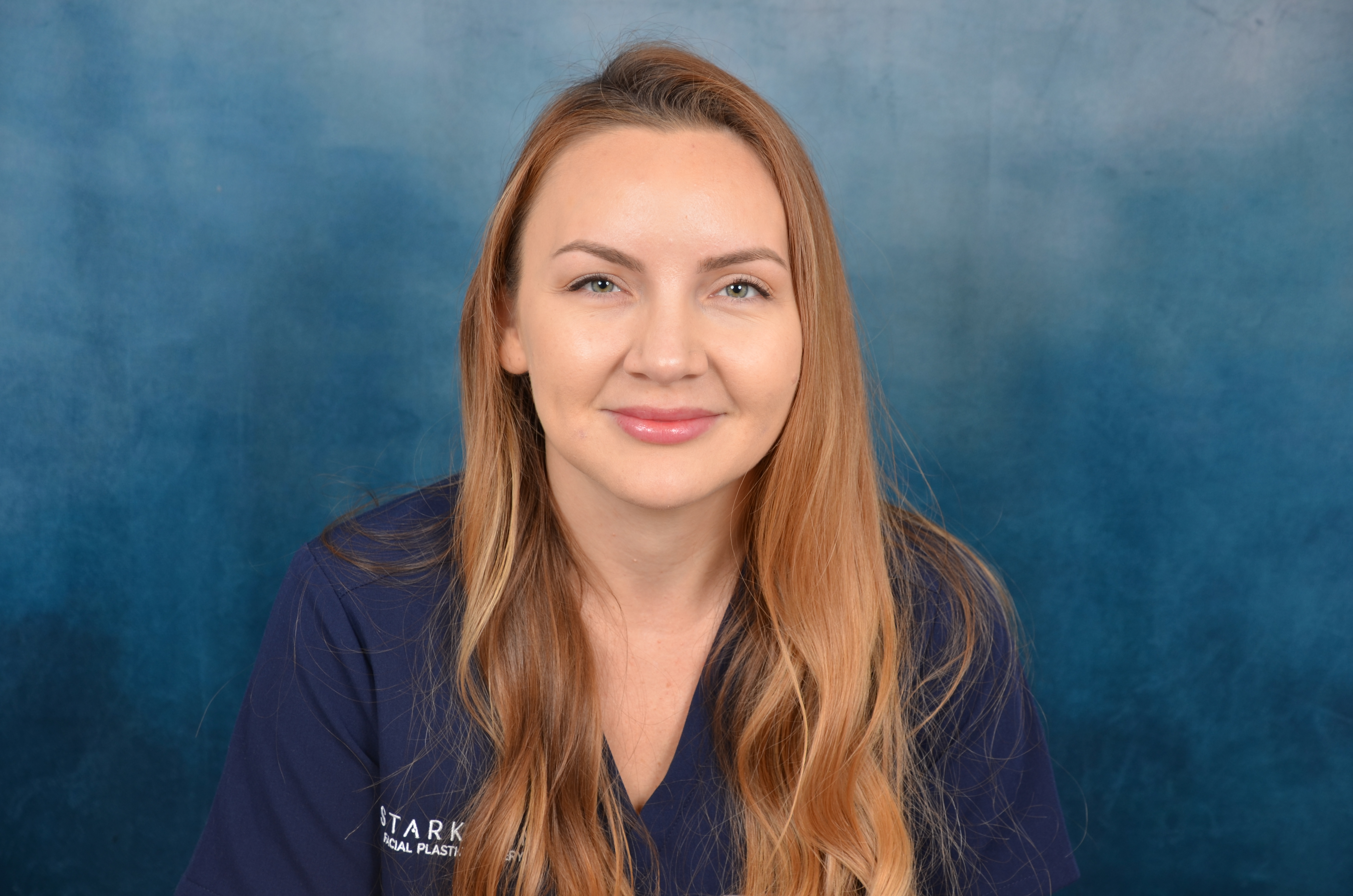 Darlene
CST
Darlene has been working in the cosmetic surgery field for over a decade. Her career started back in 2010 when she began her studies to obtain her license as an aesthetician. After a few years of working as an aesthetician, Darlene was presented the opportunity to work in the medical spa setting. During her time in the medical spa, Darlene became intrigued by the operating room and wanted to expand interest in cosmetic surgical procedures. Darlene was determined to pursue her passion for the operating room and go back to school to become a certified surgical technologist. Upon graduating from that program she immediately found an opportunity at a facial plastics practice. Darlene has 7 years of experience working for a facial plastics practice back in her home state New Jersey and has joined the team here at Starkman facial plastic surgery. Outside of work you can find her chasing around her two toddler boys, bbqing with her husband, and enjoying time outdoors with family.