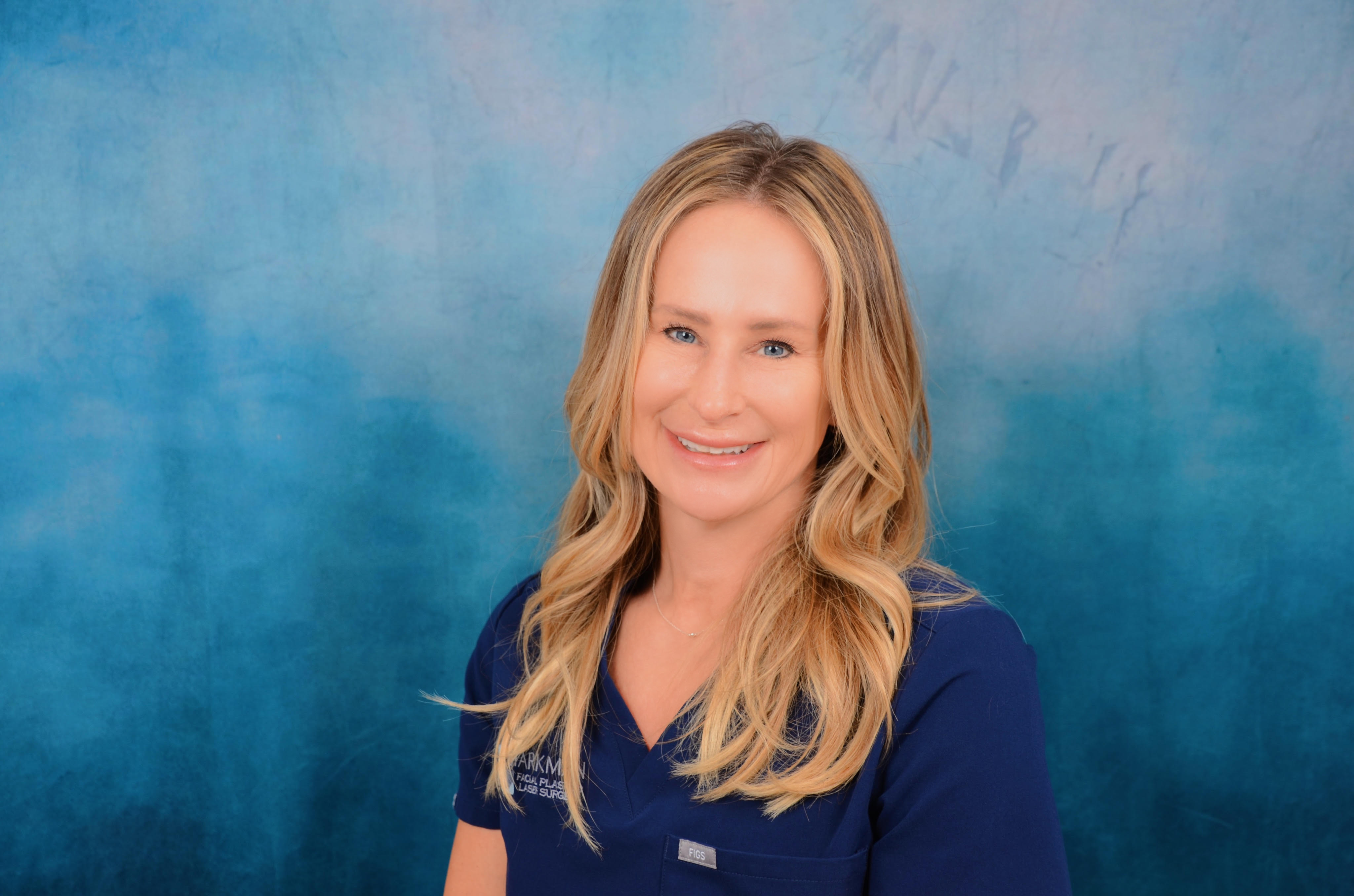 Margo
Practice Manager
Margo recently relocated to Arizona from the Chicagoland area. She joined the team at Starkman Facial Plastic Surgery as the Practice Manager, to ensure that the day-to-day functions of all patient services run smoothly and share in the common vision for excellence within the practice! Margo has been in the aesthetics industry for over 14 years and believes that providing education, along with clear and effective communication, is the key to a positive office and staff environment. She truly wants every patient to have an exceptional experience at Starkman Facial Plastic Surgery. Outside of work, Margo enjoys boxing, running and spending time with her husband and two kids!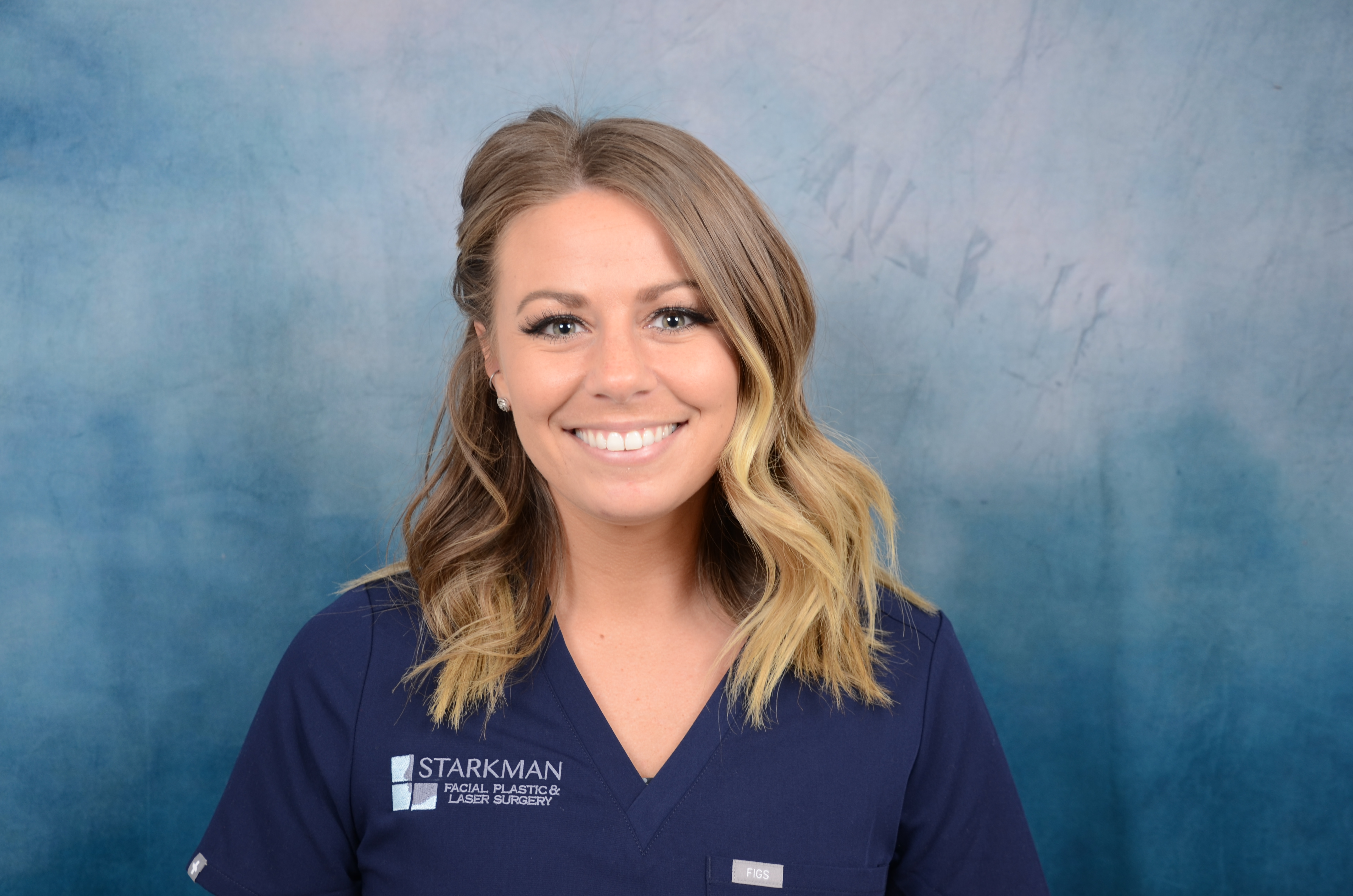 Erika
Front Desk Manager
Erika holds a bachelor's degree in Communications from Washington State University, and is so excited to be added to the Starkman Facial Plastics Team. She has a passion for helping others and making a positive impact on everyone she meets. Erika moved to Arizona shortly after graduating from WSU and quickly fell in love with the desert. She grew up on a large dairy farm and played college softball. She is still very active, enjoys spending time with family and friends and traveling!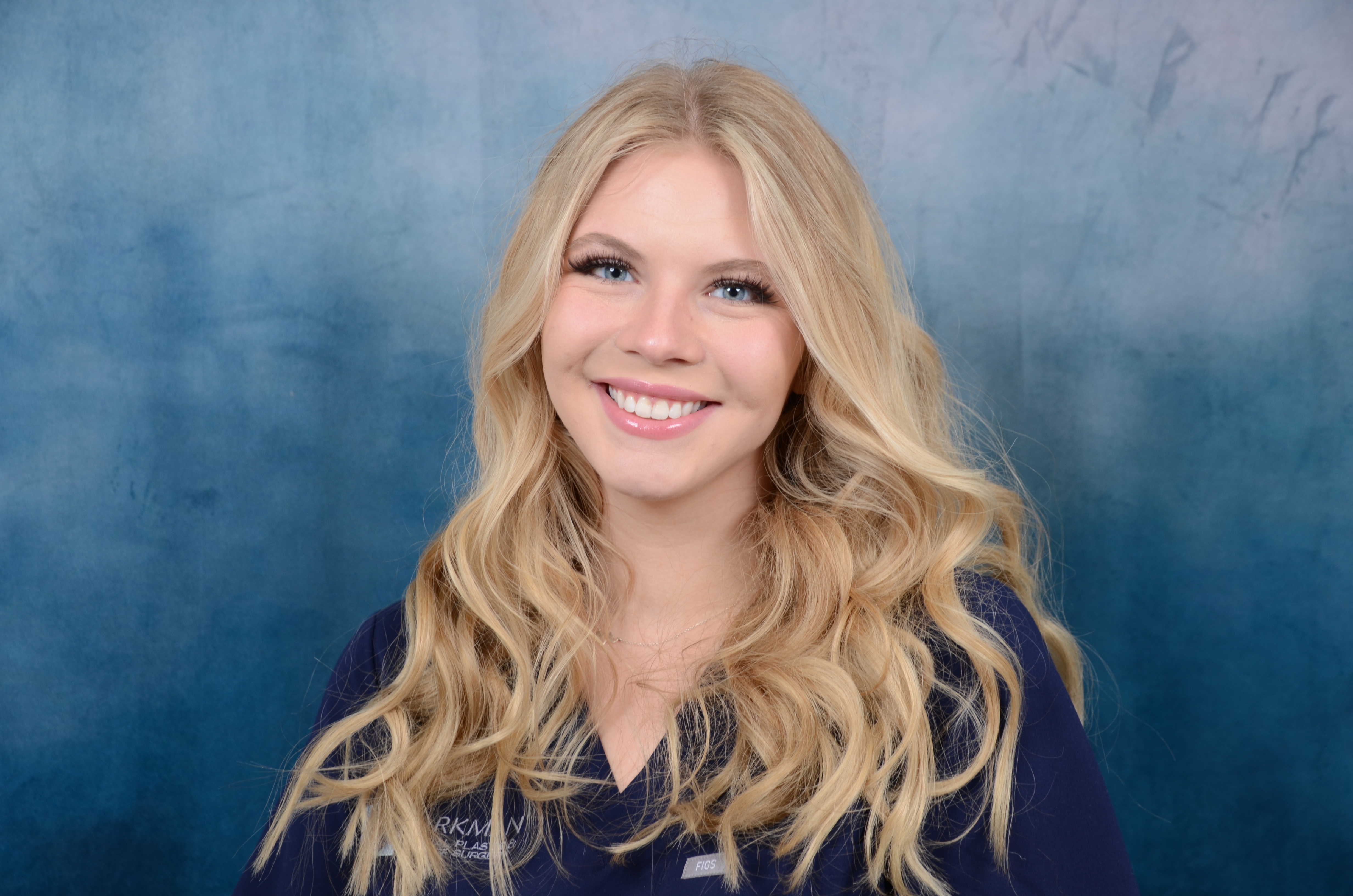 EJ
Front Desk Coordinator
EJ is a recent graduate from Arizona State University, having obtained her Bachelor of Science degree, as well as two additional certifications, all in just three years. While attending school, she also held different leadership roles within her sorority and even served as a representative to outside organizations. She prioritizes creating a positive environment everywhere she goes and is very passionate about advocating for others. Outside of work, she enjoys spending time with her friends, being as active as possible, and traveling whenever she has the chance!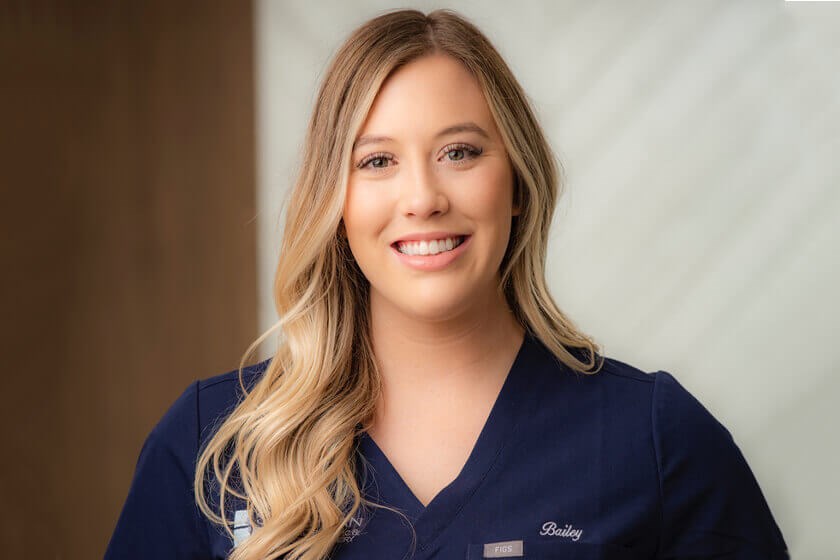 Bailey
Nurse Manager, CLT, BSN, RN
After earning her BSN degree at Grand Canyon University, Bailey spent several years caring for children – from neonatal intensive care to pediatric oncology. She then made the decision to work within the cosmetic and reconstructive surgery field and joined Starkman Facial Plastic Surgery in 2019. Bailey is a patient-centric care provider who enjoys working closely with Dr. Starkman's patients to help them realize their goals. In addition to working alongside Dr.Starkman, Bailey also performs non-surgical treatments for patients. These treatments include Morpheus 8, a radiofrequency microneedling treatment, and CO2 laser resurfacing. An Arizona native, she enjoys traveling, the outdoors and spending time with friends, family and her three dogs who insist on accompanying her on outdoor adventures.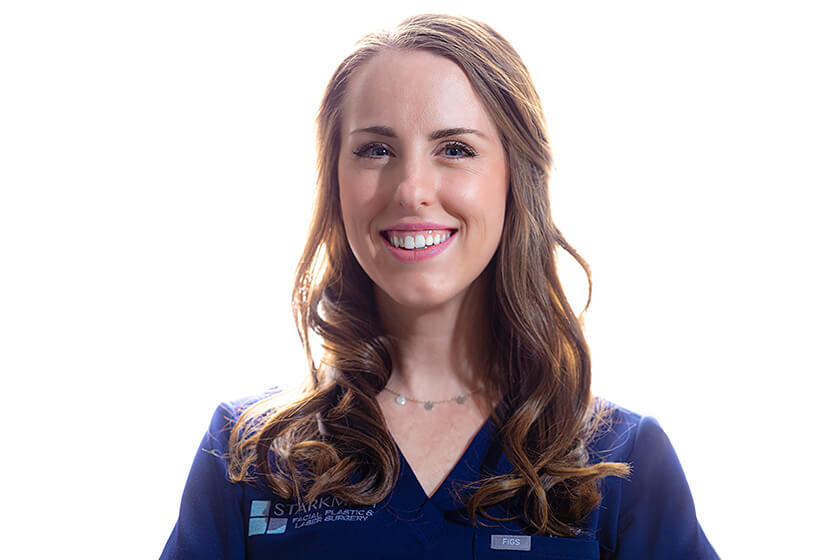 Alee
BSN, RN
Alee Starkman, RN has been working as a registered nurse for over five years. Her experience has included working with hospital medical patients and in the operating room. Originally from Arizona, Alee has received her Bachelors in Nursing degree from Arizona State University. Alee works with our surgical patients on their day of surgery. She makes sure that our patients are fully prepared for surgery, navigating all of the necessary paperwork, reconciling medications, and allaying any concerns. She is a true advocate for our patients. In her spare time, she enjoys cycling, volleyball, and spending time with her husband and two daughters. Her favorite procedure to observe is a rhinoplasty.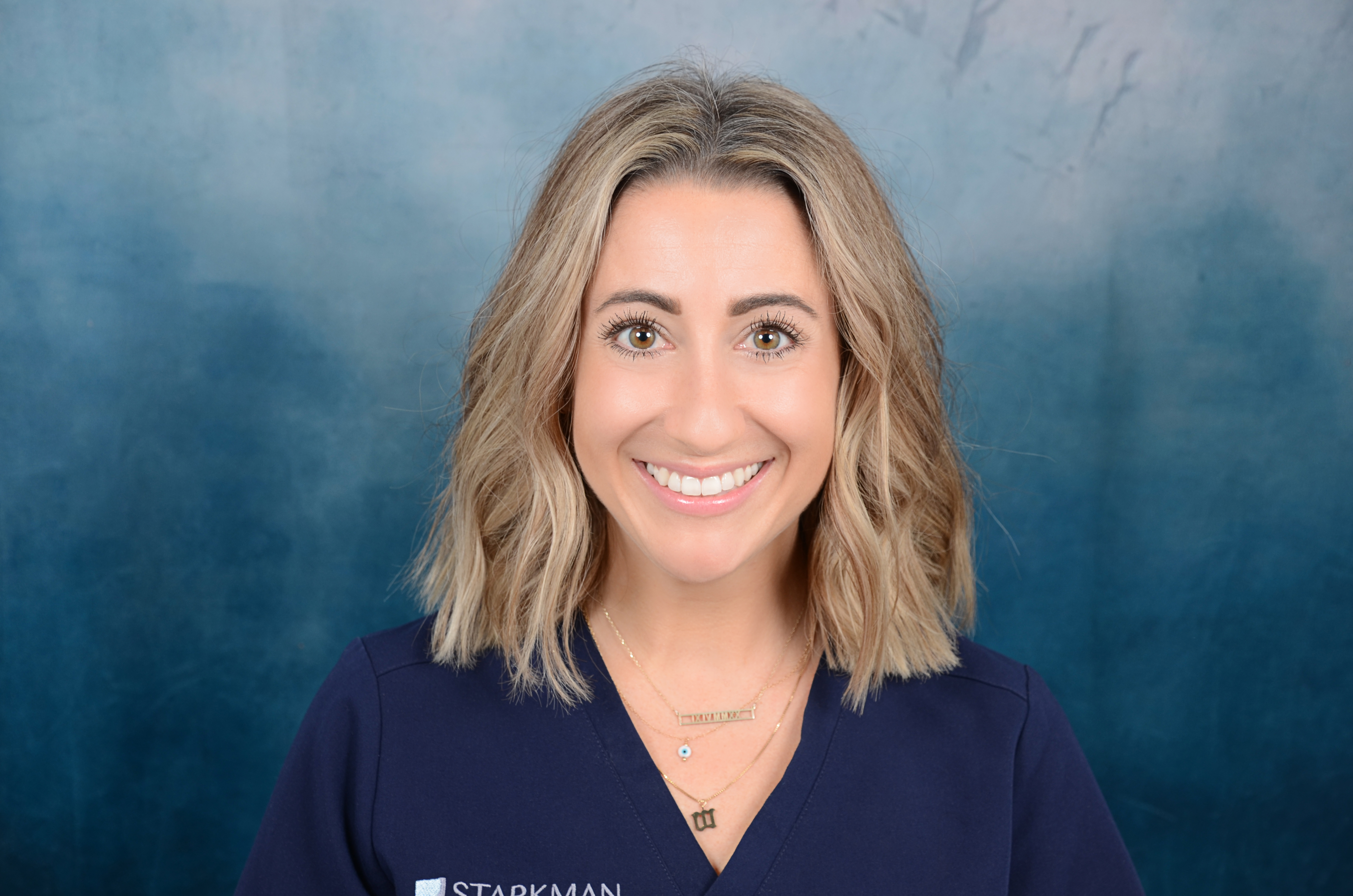 Whitney
BSN, RN
After earning a bachelor's degree in Human Anatomy & Physiology from the University of Arizona, Whitney followed her passion for patient care and pursued a career in nursing. Upon graduating with her bachelor's degree in nursing, she spent the next couple of years caring for critically ill adult patients in both medical and neuro/trauma ICUs. Whitney's approach to providing care centers around advocating for her patients while creating a positive, fun, and individualized environment. As an Operating Room Nurse at Starkman Facial Plastic Surgery, she prepares patients for surgery, assists Dr. Starkman during procedures, and directly recovers patients once surgery is over. An Arizona native, Whitney enjoys traveling, trying new foods, and spending time with her husband, daughter, and English bulldog, Charles.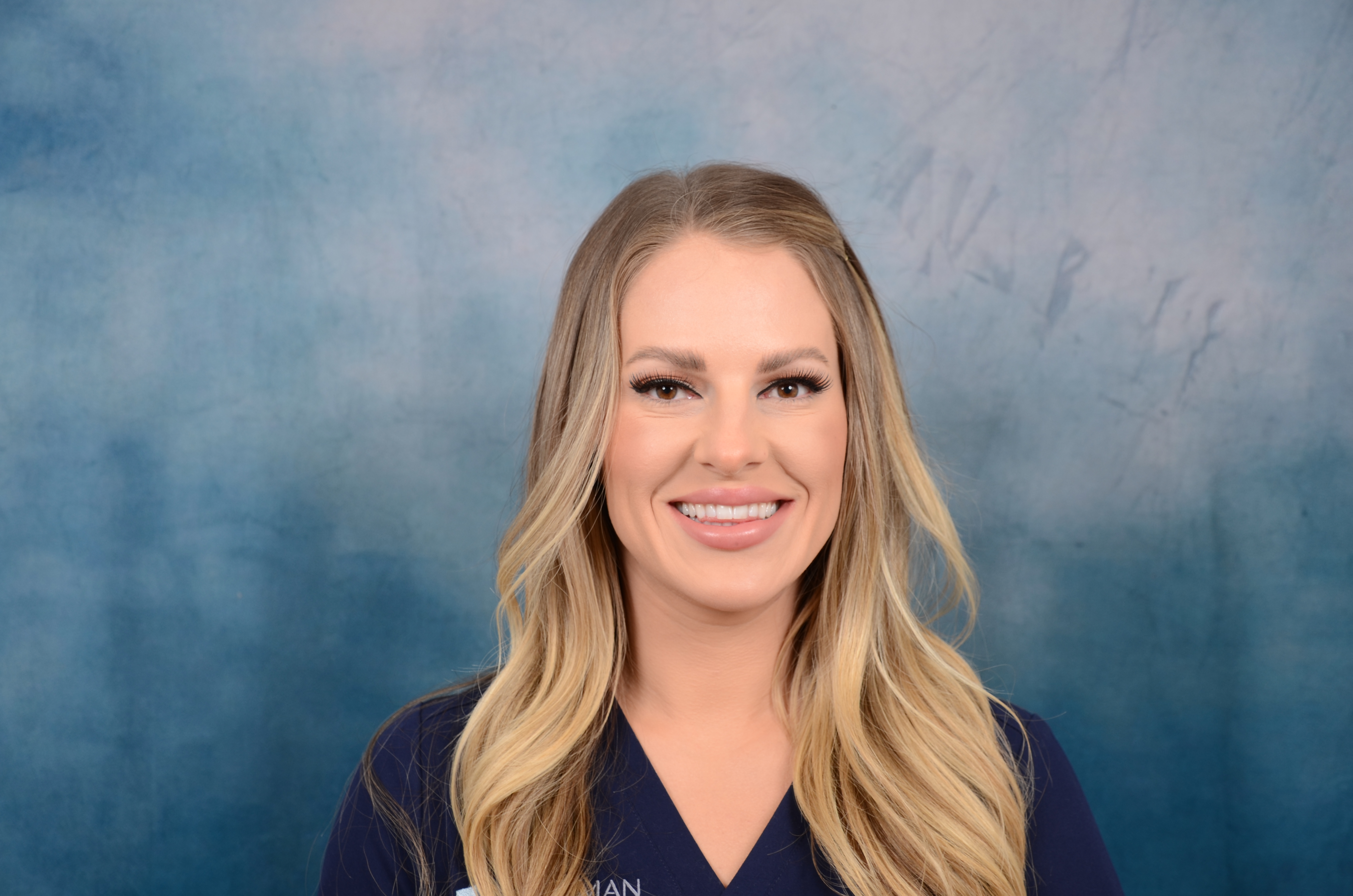 Lindsey
BSN, RN
After earning her Bachelor's of Science in Nursing at Arizona State University, Lindsey spent the first seven years of her career working in Pediatric Oncology and Bone Marrow Transplant caring for critically ill pediatric patients. She always had a passion for aesthetics, skin care, and the cosmetic surgical industry - and joined Starkman Facial Plastic Surgery in 2021 to further pursue her dreams. Lindsey is currently obtaining her Advanced Nurse Practitioner License at the University of Phoenix and hopes to utilize her knowledge and experience to provide the highest quality of care to our patients. Lindsey not only works closely with Dr. Starkman in the operating room caring for our surgical patients, but also on our aesthetic side of the business performing customized Hydrafacials, peels, skincare regimens, and aesthetic treatments to meet our patient's individual anti-aging needs. In her spare time, Lindsey enjoys traveling, hiking with her three pups, and spending quality time with her family.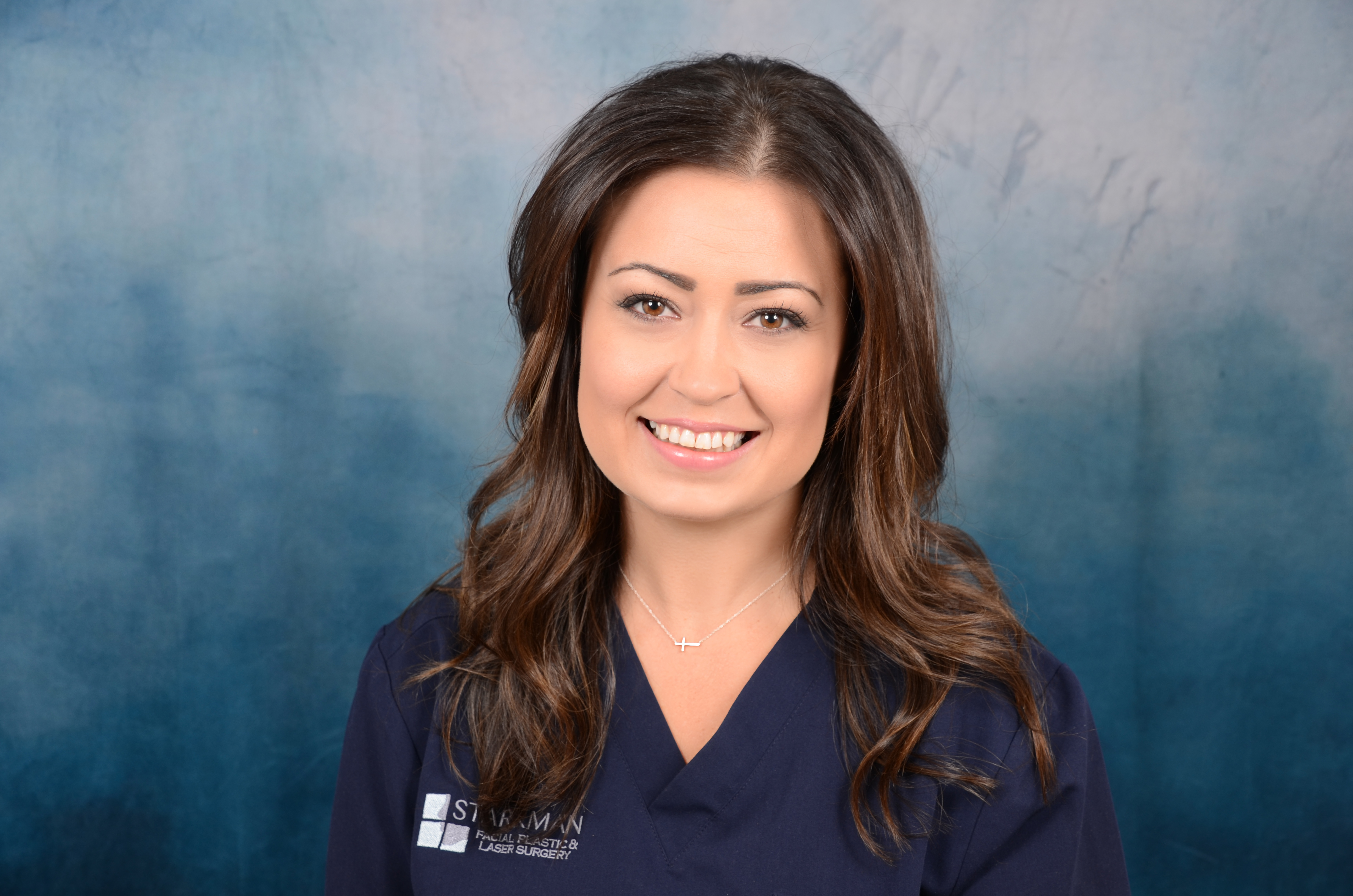 Heather
CST
Heather graduated with both her degree in Science and Certification of Surgery while achieving perfect attendance and a 4.0 GPA, earning a position within the Phi Beta Kappa honor society for academic excellence! She gained a wide range of knowledge and surgical skills in some of Seattle's largest hospitals where she quickly developed a strong desire to specialize in Cosmetic and Reconstructive surgery. Heather is passionate about helping to deliver exceptional and individualized results. "Every one of our patients are unique and it's a true privilege to be a part of their story." She enjoys working beside Dr. Starkman in the operating room, assisting him with every procedure. Her favorite part of the job is working with such an incredible team! As an Arizona native, Heather loves the sunshine and beauty of the desert. She is a proud boy mom, has 2 Saint Bernards and loves quality time with her family. In her spare time, she enjoys running, cooking, reading wine tasting, entertaining friends and being a part of her church community.