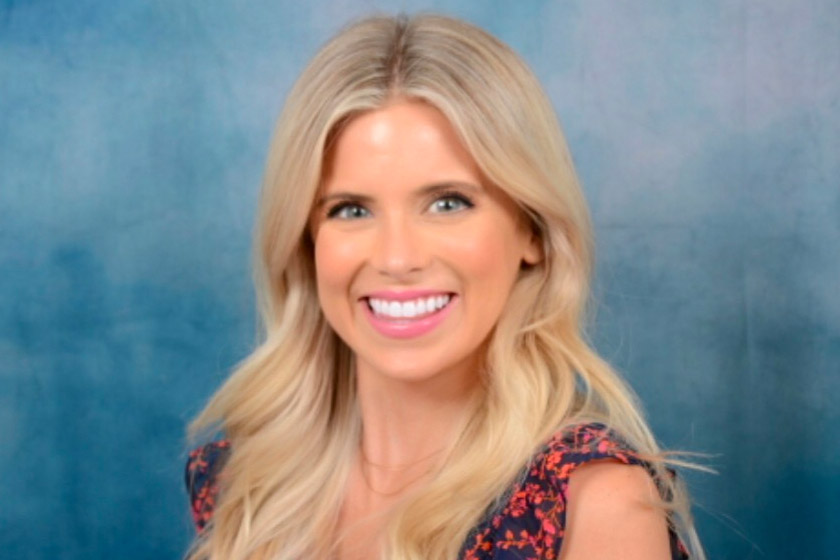 Jenna Symancyk
Practice Manager
Jenna holds a bachelor's degree in business and marketing from Arizona State University and is proud to be part of the Starkman Facial Plastic Surgery Team. Prior to joining Starkman, Jenna held positions within the fashion and television industries in both NYC and Los Angeles before relocating back to her hometown of Scottsdale. She continues to work in management and marketing with an emphasis on aesthetics. In her spare time, Jenna cherishes spending time with her niece and nephew, family, and friends.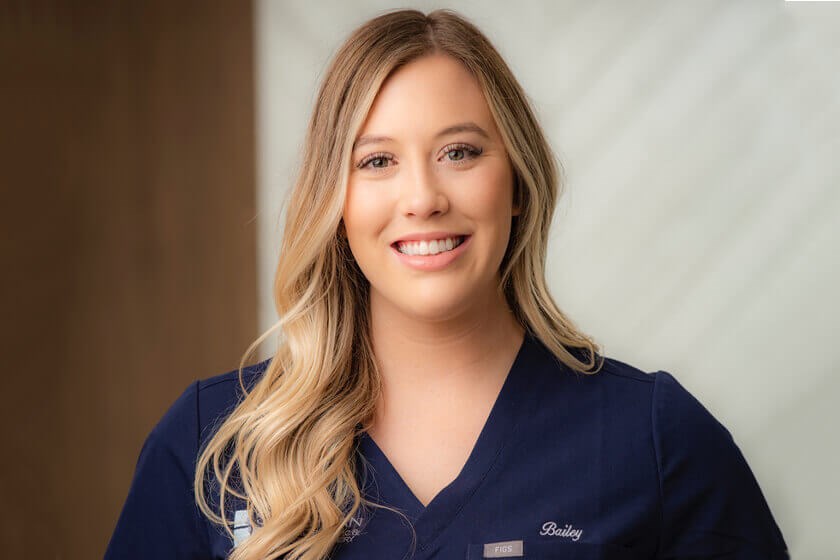 Bailey Austin
BSN, RN
After earning her BSN degree at Grand Canyon University, Bailey spent several years caring for children – from neonatal intensive care to pediatric oncology. She then made the decision to work within the cosmetic and reconstructive surgery field and joined Starkman Facial Plastic Surgery in 2019. Bailey is a patient-centric care provider who enjoys working closely with Dr. Starkman's patients to help them realize their goals. In addition to working alongside Dr.Starkman, Bailey also performs non-surgical treatments for patients. These treatments include Morpheus 8, a radiofrequency microneedling treatment, and CO2 laser resurfacing. An Arizona native, she enjoys traveling, the outdoors and spending time with friends, family and her three dogs who insist on accompanying her on outdoor adventures.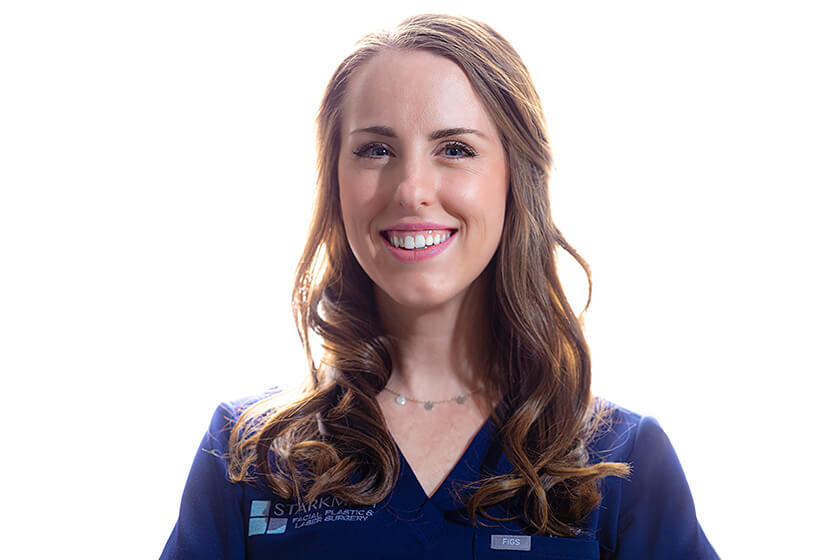 Alee Starkman
BSN, RN
Alee Starkman, RN has been working as a registered nurse for over five years. Her experience has included working with hospital medical patients and in the operating room. Originally from Arizona, Alee has received her Bachelors in Nursing degree from Arizona State University. Alee works with our surgical patients on their day of surgery. She makes sure that our patients are fully prepared for surgery, navigating all of the necessary paperwork, reconciling medications, and allaying any concerns. She is a true advocate for our patients. In her spare time, she enjoys cycling, volleyball, and spending time with her husband and two daughters. Her favorite procedure to observe is a rhinoplasty.
Grace Conlon
BSN, RN
Grace holds a BSN from Arizona College of Nursing and is thrilled to be a part of the Starkman Facial Plastics team as our pre and postoperative nurse as well as our cosmetic nurse. During her nursing school journey, Grace was able to work in the aesthetic industry, learning about various aesthetic treatments and helped navigate patients to reach their skincare goals. Grace is invested in the safety of her clients and makes sure her patients feel as comfortable as possible before and after going into surgery. She also performs various aesthetic treatments including hydrafacials, microneedling and chemical peels. Her favorite part about her job is being with clients from the start of their journey and seeing how happy and confident they become as they reach their goals.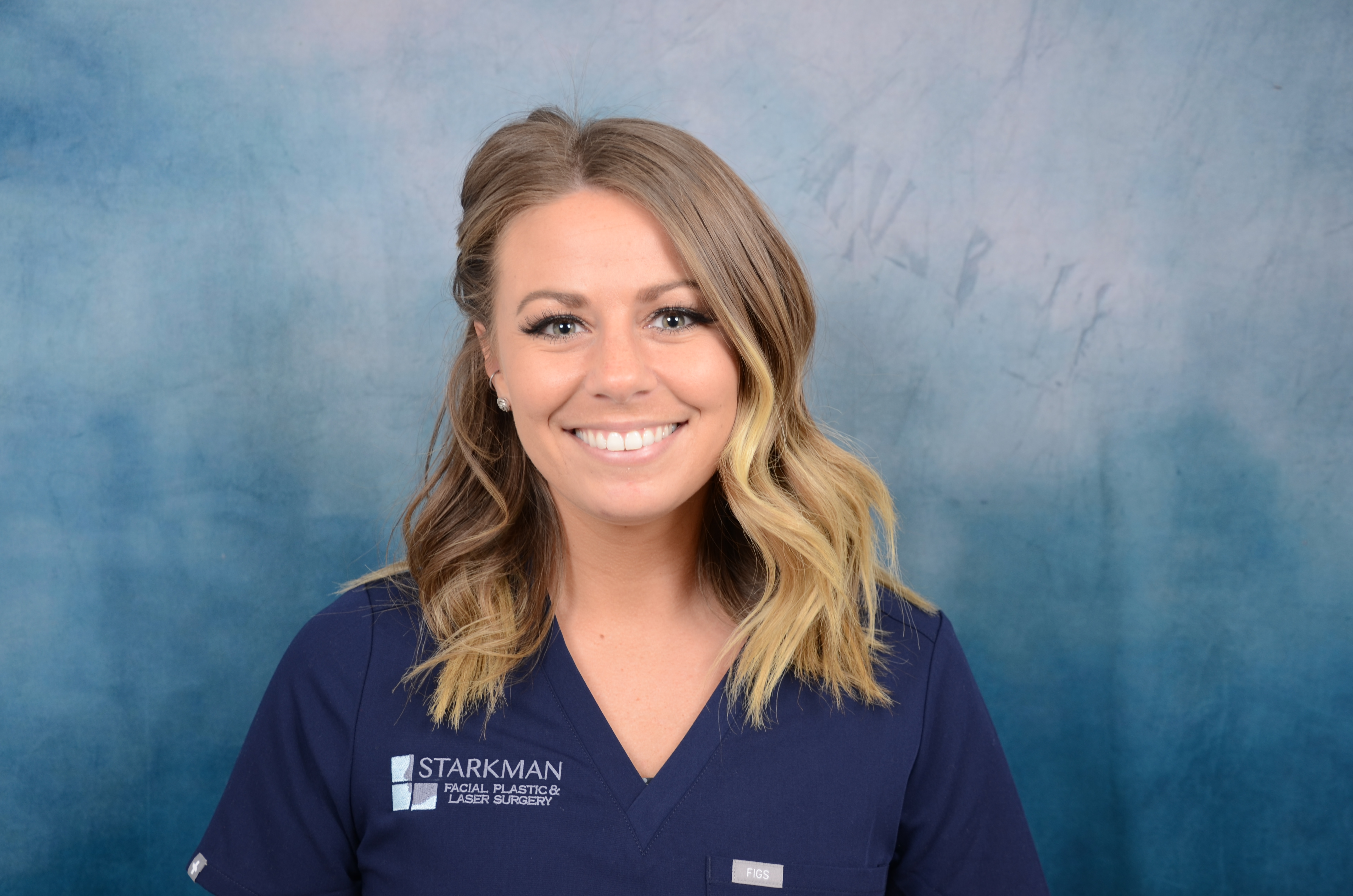 Erika Brower
Front Desk Coordinator
Erika holds a bachelor's degree in Communications from Washington State University, and is so excited to be added to the Starkman Facial Plastics Team. She has a passion for helping others and making a positive impact on everyone she meets. Erika moved to Arizona shortly after graduating from WSU and quickly fell in love with the desert. She grew up on a large dairy farm and played college softball. She is still very active, enjoys spending time with family and friends and traveling!