Is Cheek Augmentation a Permanent Procedure?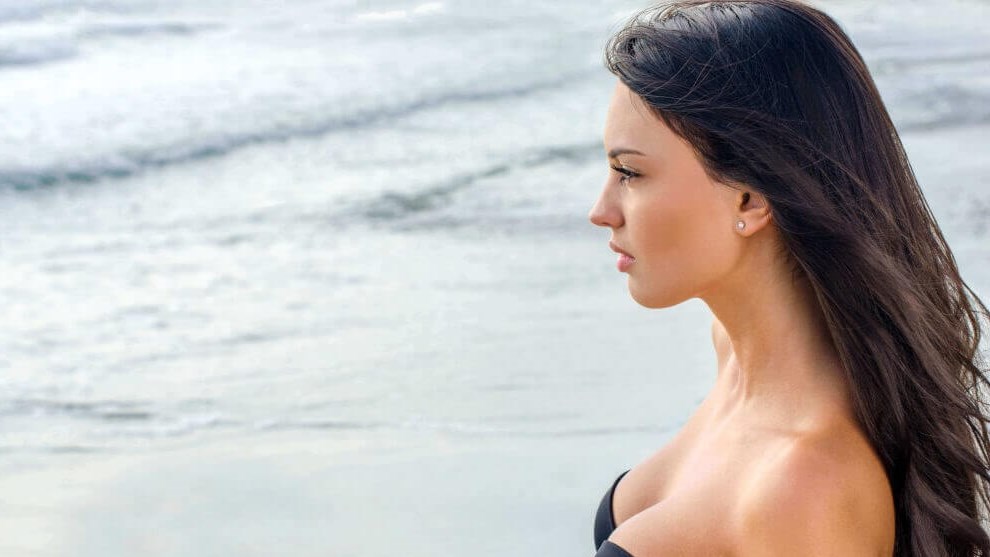 When it comes to choices in aesthetic medicine, the options are many. Today, more and more men and women are turning to the cheek augmentations for assistance in combating the signs of aging and creating a more attractive cheek contour. Comprised of cheek implants or fillers, a cheek augmentation can work wonders in combating wrinkles, fine lines, or hollow areas in the face. If you are bothered by a lack of facial volume, Starkman Facial Plastic & Laser Surgery offers cheek fillers and implants to create an improved appearance.
Successful cheek augmentation gives individuals better facial proportions by creating higher, fuller cheekbones. Dr. Sidney Starkman is a fellowship-trained facial plastic surgeon in Scottsdale, AZ who helps patients get the appearance they want. During your initial consultation, Dr. Starkman will discuss the cosmetic options that best fit your requirements and goals. Let's take a look at the differences between these two treatments including their longevity.
The goals of cheek augmentation
There are two main reasons Scottsdale, AZ patients opt for cheek augmentations. The first is to address bone structure. Patients who are dissatisfied with the underlying structure of their cheeks and desire a permanent solution, often choose implants. Cheek implants add volume by increasing the projection of the cheekbones in a more obvious way. By augmenting the cheeks with implants, patients enjoy an improved overall balance with natural cheekbone projection that many find to be an attractive quality.
The second reason for cheek augmentation is due to age-related volume loss in the cheek area. As we get older, subcutaneous fat (fat just below the skin) begins to disappear, causing a hollow appearance. Add in the compounding effect of collagen loss that also dissipates with age and the result is often sagging skin and a tired, aged appearance.
Dr. Starkman explains each treatment to you, including the pros and cons. Candidates for both options have naturally flat or hollow cheeks or have age-related volume loss in the face.
Cheek augmentation options
While some patients are dissatisfied with the structure of their cheeks, others want to achieve better facial balance or make their faces more angular. Cheek augmentation creates a natural projection that many people find youthful and attractive. Before we schedule any treatment, Dr. Starkman will perform an assessment and make suggestions based on your goals.
1. Cheek fillers. Dermal fillers are a temporary treatment that addresses the effects of aging, in a less intrusive manner. Fillers work wonders to provide lift and volume to the cheeks. For patients who have been considering a cheek augmentation but perhaps are too nervous to undergo surgery, then cheek fillers are a fantastic way to "test drive" your new cheeks. For cheek fillers, Dr. Starkman uses the Juvéderm® family of products to restore your face, and particularly Voluma. Voluma is an FDA-approved, hyaluronic acid-based filler capable of enhancing the cheeks by filling in hollow areas beneath the skin. Radiesse® is another dermal filler that is often used.
2. Permanent cheek implants. Cheek implants offer a permanent solution to improve facial contours and volume in younger patients who desires more prominent cheekbones or chins. Higher, fuller cheeks can improve your appearance, balance your facial features, and even help you look more youthful. Successful cheek implant surgery can give your face a better proportion and boost your self-esteem. Cheek implants can also be used to correct facial asymmetries and even scarring.
The many benefits of choosing cheek implants for your enhancement includes:
A permanent cheek enhancement

Your results can range from slight to dramatic

Low surgical risks

Compliments other facial surgeries like facelifts
3. Fat grafting. Fat grafting is a natural, minimally invasive, semi-permanent surgical procedure that removes fat from one area of the body and transfers it to the face to restore lost volume. Scottsdale area patients enjoy the natural appearance and peace of mind knowing there is little risk of infection or rejection of the fat from the body. At Starkman Facial Plastic & Laser Surgery, we can review the areas from where we will take the fat and injection sites. Common treatment areas include the nasolabial folds, marionette lines, flattened cheeks, sagging jaws, and hollowed eyes.
Which is right for you? A temporary or permanent solution?
Based on your aesthetic goals, Dr. Starkman will guide you toward the right solution for you.
Good candidates for cheek implants are:
Patients who desire a permanent change made to their facial structures

Those who have no desire to repeat the procedure

Patients who understand and are prepared to undergo surgery

Those who desire facial balance and aesthetics versus just anti-aging
Good candidates for cheek fillers are:
Unhappy with age-related volume loss in the cheeks

Patients who do not want to undergo surgery

Those who want to restore volume in their cheeks

Patients who are prepared for maintenance procedures
Cheek augmentation options in Scottsdale, AZ
Have you been considering the different cheek augmentation options including dermal fillers, cheek implants, or fat grafting? You may still be unsure if you want a permanent or temporary one for fuller, plumper cheeks. Either way, Dr. Sidney Starkman can guide you in the right direction for your customized facial needs. His expert advice will help you understand the difference between fillers, implants, or fat grafting and which one is most appropriate for your lifestyle and goals. The goal is to make you feel better about the way you look with results you will love. For more information on cheek augmentation, schedule a consultation today with Starkman Facial Plastic & Laser Surgery in Scottsdale, AZ.