What Are The Different Types Of Rhinoplasty Procedures?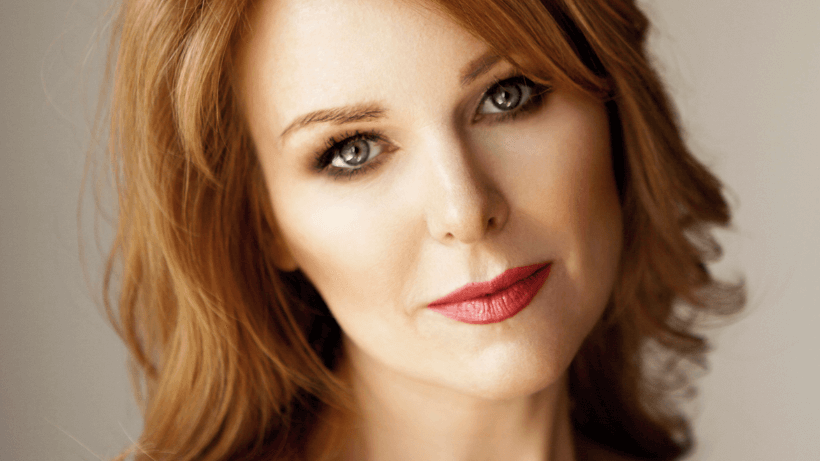 Rhinoplasty is one of the most common plastic surgery procedures in the U.S. A rhinoplasty procedure, also known as a nose job, is performed to change the interior passageways of the nose (functional rhinoplasty) or alter the exterior shape of the nose (cosmetic nose reshaping). In some cases, patients may need both. Rhinoplasty is a delicate, complex operation that requires extensive surgical experience to achieve the right results. Today, rhinoplasty techniques have been perfected to create a natural-looking outcome for both men and women. Whether you have a medical need or cosmetic reason, rhinoplasty surgery should be performed by an experienced, qualified surgeon.

Dr. Sidney Starkman is a fellowship-trained facial plastic surgeon and founder of Starkman Facial Plastic & Laser Surgery in Scottsdale, AZ. Dr. Starkman has extensive surgical experience and medical training with facial anatomy, which is why his surgical results speak for themselves. If you have a functional or cosmetic concern about your nose, here is some information about rhinoplasty procedures and how Dr. Starkman can help.

What is rhinoplasty?
Rhinoplasty is surgery on the nose to improve its function or change its shape. Commonly referred to as a nose job or nose reshaping, this surgical procedure can correct issues resulting from trauma or genetics. Rhinoplasty procedures can also address functional issues within the nose structure to fix breathing problems. Although there is no such thing as a perfect nose, plastic surgery can help create facial harmony and boost a patient's self-confidence. Whatever the reason for your nose surgery, finding a qualified surgeon who specializes in rhinoplasty procedures is a critical factor.

Rhinoplasty consultation and what to look for in a surgeon
If you are thinking about a rhinoplasty procedure, whether cosmetic or functional, finding an experienced plastic surgeon is an integral part of the process. Your surgeon's ability and rhinoplasty experience will ultimately determine your rhinoplasty results with this delicate facial feature. The nose is comprised of cartilage, bone, and soft tissue, and it's the only facial feature that has a 3-D shape. A nose job requires surgical skill along with a keen eye for creative detail to give each patient the right results. Dr. Sidney Starkman is a trained facial plastic surgeon and has extensive experience with rhinoplasty, along with excellent patient results.

During the initial consultation with Dr. Starkman, patients can discuss combining other cosmetic procedures with their rhinoplasty surgery, such as cheek or chin augmentation. Dr. Starkman is also experienced in ethnic rhinoplasty surgery, which focuses on improving the nose while still maintaining a patient's cultural background or heritage.

Open rhinoplasty or closed rhinoplasty?
Dr. Starkman performs this outpatient procedure with twilight sedation and uses either an open or closed (endonasal) approach. With a closed rhinoplasty, incisions are made inside the nose. An open rhinoplasty involves incisions made in the narrow strip of tissue that separates the nostrils. If additional incisions are needed, they will be similar to the closed technique. Dr. Starkman will determine the best surgical option based on each patient's needs. The goal is to eliminate or decrease excess bone structure, tissue, and cartilage. However, additional cartilage can be added for reconstruction if necessary. While the nasal skin is draped away, the nose can also be repositioned. Sutures are then placed within the natural external creases or inside the nose to begin the healing process.

Upon completion of their rhinoplasty, patients will rest comfortably in the recovery area and later be released to return home. Dr. Starkman sees all patients within the first few days after their procedure to follow up on the recovery process. After normal swelling and bruising subside, patients can enjoy their new rhinoplasty results in about 2 – 4 weeks.

Cosmetic nose reshaping and what it can do
Working closely with a qualified, experienced board-certified surgeon like Dr. Starkman allows him to listen to your concerns and devise the right surgical plan for your rhinoplasty. Common cosmetic issues that can be improved by an experienced rhinoplasty surgeon include:
Narrowing the bridge of the nose

Reducing the size of the nose

Correcting the nose tip (hooked, upturned, or bulbous)

Straightening a crooked nose

Adjusting asymmetrical aspects to create more balance

Smoothing out a hump or bump on the bridge
Dr. Starkman's exceptional surgical skills and a keen eye for detail can address cosmetic needs for any patient to achieve dramatic, natural-looking results. In addition, medical rhinoplasty performed by Dr. Starkman can correct a deviated septum or crooked nose that is inhibiting proper breathing. Dr. Starkman's surgical experience can address a patient's medical or cosmetic concerns for their nose while giving each person the results they deserve.

If you are considering a rhinoplasty procedure in the Scottsdale, AZ, area, we invite you to schedule a consultation with Dr. Sidney Starkman at Starkman Facial Plastic & Laser Surgery. Let Dr. Starkman and his experienced team help you love your profile.