Scottsdale, AZ is a fantastic place to get away, relax, and reset. From its stunning landscapes and views to its premier shopping districts and world-class spas and resorts, Scottsdale is an ideal vacation destination. You can take a guided road trip through the gorgeous desert, spend the day luxuriating at the spa, or explore Scottsdale's many art galleries. Arizona's art scene is thriving and diverse — you can experience contemporary, modern, Western, and amazing Native American works. Not only is Scottsdale, AZ a great vacation spot, but it is also the perfect place to recuperate for a few days after plastic surgery at Starkman Facial Plastic Surgery. Most of Dr. Starkman's patients are local, but for those who travel from other cities and states, he loves to recommend some of his favorite restaurants and top hotels.
Restaurants:
Grassroots Kitchen and Tap – Southern-influenced cuisine
Flower Child – farm-fresh healthy eating
Basil and Garlic Bistro – all your favorite pizza, pasta, salad, and more
Hotels
9550 Talking Stick Way, Scottsdale, AZ 85256
(480) 270-5393
7500 E Doubletree Ranch Rd, Scottsdale, AZ 85258
(480) 444-1234
8888 E. Shea Blvd, Scottsdale, AZ 85260
480-614-5300
7300 E Gainey Suites Dr, Scottsdale, AZ 85258
(480) 922-6969
5200 E. Camelback Rd, Phoenix, AZ 85018
602-283-1234
10740 N. 90th St., Scottsdale, AZ 85260
480-551-1100
7575 East Princess Drive, Scottsdale, AZ 85255
RESOURCES
Our staff looks forward to meeting you and discussing your goals. We strive to keep our appointments on time as scheduled. Prior to your appointment, we encourage you to fill out the patient forms that are located in our patient portal so you can accelerate your check-in process. Please complete the forms prior to your appointment. If you are unable to complete them, then it is recommended that you arrive at your appointment 15 – 30 minutes early so you can have ample time to fill out the appropriate forms.
PREPARING FOR SURGERY
One month before your surgery:
See your primary care physician to receive basic tests and labs, receive an EKG, and get cleared for IV sedation.
Two weeks before your surgery:
We will have a virtual pre-op with you to discuss the final details of your procedure and answer any questions.
One day before your surgery:
Come into the office to meet Dr. Starkman and go over the medications.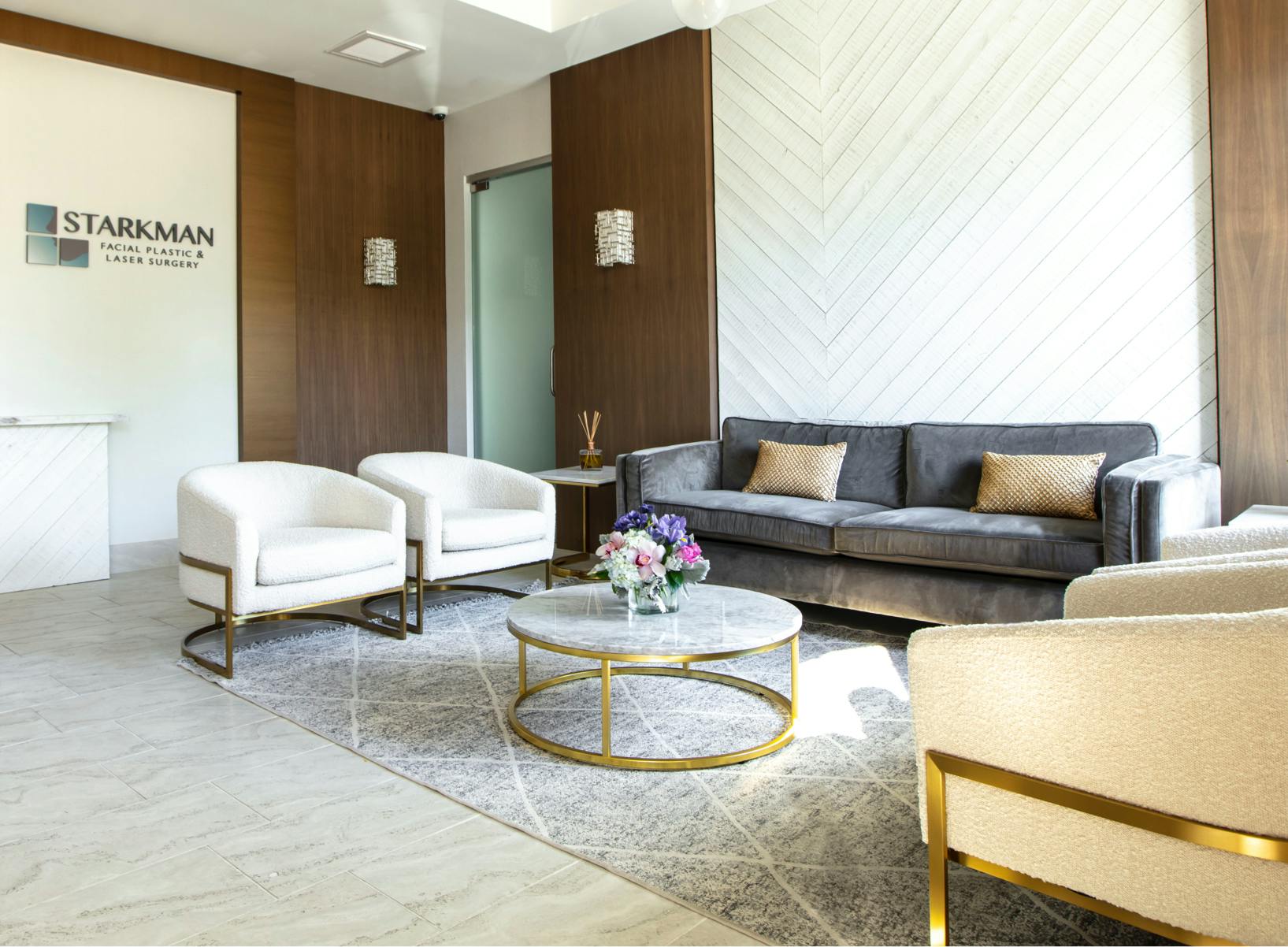 AFTER YOUR SURGERY
We ask that you stay in the local area for 7-10 days (the length of your stay depends on your procedure). This allows Dr. Starkman to follow up with you, check on your recovery, and ensure that you're healing well. Once you are cleared by Dr. Starkman, you may fly home, and we can do further follow-ups virtually.