4 Facelift Techniques Explained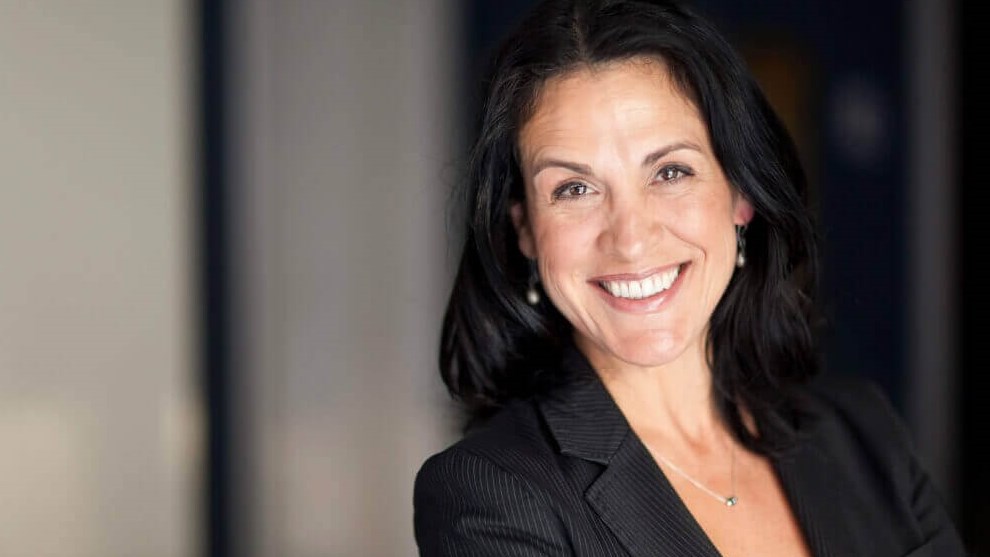 Men and women in Scottsdale, AZ who want to regain their youthful appearance once again are tackling the signs of aging with the cosmetic help of a facelift. In the hands of a skilled plastic surgeon, a facelift can thwart the effects of gravity and the natural process of aging to bring back a vibrant, youthful look.
A facelift removes sagging, loose skin, and eliminates those troublesome wrinkles that have you avoiding mirrors on a daily basis. Fellowship-trained facial plastic surgeon, Dr. Sidney Starkman has helped both women and men look rejuvenated with a variety of options from nonsurgical facial treatments to surgical options like a facelift in Scottsdale, AZ. Dr. Starkman and the professional staff at Starkman Facial Plastic & Laser Surgery breakdown the facts about the different options available when it comes to facelifts and how one of them may be the right fit for you.
Repairing that sagging skin
The main goal for any facelift procedure is to tighten up loose, sagging skin. As we grow older, skin loses laxity, and collagen production takes a nosedive. Individuals struggle with sagging jowls, "turkey wattles", and the dreaded appearance of wrinkles may turn to a surgical facelift to correct these issues. Aging facial skin can make both women and men look tired and not as young as they may feel. The facial contouring help of a facelift can improve a number of issues so that individuals not only look younger but feel younger.
Is a facelift right for me?
Individuals in the Scottsdale area usually start considering a facelift in their 40s. During an initial consultation, Dr. Starkman can determine if you are a viable candidate for this type of cosmetic surgery or if there are other available options. Facial skin as we get older begins to be loose, less voluminous, and wrinkles start to take over. Patients in their 50s see great results with a facelift due to skin laxity still being present. While a facelift can be the right solution to take years off your appearance, not everyone ages at the same pace. Diet, stress, genetics, and a person's general lifestyle are all elements that contribute to aging skin.
Facelift facts
A facelift, or rhytidectomy, is a cosmetic surgery that removes the signs of aging on the face and neck. For individuals in Scottsdale, a facelift used to be performed the same way for every patient. A single layer of skin on the patient's face was tightened and pulled, with the excess skin removed. In the 1960s, the procedure evolved to include the underlying muscular structure and connective tissue. The SMAS technique or superficial muscular aponeurotic system came into play, resulting in more patients enjoying "lifts" that lasted longer and a more natural, desired look. Now today, Deep Plane facelifts have become popular, which focus on the movement and release of fat layers and muscle tissue underneath rather than the skin pull and removal method. Both Deep Plane and SMAS methods are improved surgical techniques for facelifts performed by Scottsdale plastic surgeon Dr. Starkman so patients can have better results and endure less downtime.
A facelift to meet any need
As the youthful contours of our face begin to fade, both women and men can turn to a facelift procedure to help the signs of aging. With new surgical techniques and methods, there are different variations of the facelift procedure to customize the experience for each patient. Patients can consult with a facial plastic surgeon in Scottsdale, AZ like Dr. Starkman to get the right option they need.
Mini facelift--is a popular option for individuals in their 40s and 50s who still have good skin laxity. A mini-lift can utilize the SMAS method but on a smaller scale with smaller incisions. Tackling the early signs of sagging skin in the jowl or cheek area or loose skin in the neck can make a mini-lift an excellent option.

Lower facelift--is for individuals struggling with their lower facial area, particularly sagging skin in the jawline, neck or under the chin. Often, loose skin in the neck is a hereditary trait that is passed down between family members.

Mid-face lift--targets the midline area of the face including the eyes, nose, mouth, and cheek areas. Individuals in their 40s or early 50s can begin to notice sagging skin or wrinkles around the middle portion of their face, especially around the eyes. Small incisions are made just outside the cheek area to subtly lift the cheek and remove any skin that has lost laxity. An eye lift is frequently done in conjunction with this type of facelift procedure to give patients overall stunning results.

Full facelift--is the most popular, especially for individuals with moderate to severe signs of aging. SMAS or Deep Plane techniques can tighten underlying facial muscles and tissues to produce a lifted outcome for each patient carefully. Most times, the incision is made just behind the hairline and reaches behind the ears to hide any scarring. An eyelid lift and neck lift can also be combined with a full facelift to optimize the results for a patient.
The popularity of a facelift in Scottsdale, AZ continues to grow as patients realize the fantastic results it can provide. With surgical advancements, facelift procedures are less invasive and require less downtime. They also can be customized to give patients exactly the look they desire. The best technique for each patient can be determined by fellowship-trained facial plastic surgeon Dr. Sidney Starkman to meet a patient's aesthetic goals, needs, and more. If you are considering a facelift procedure, then we invite you to schedule a consultation at Starkman Facial Plastic & Laser Surgery in Scottsdale, AZ today.