Are You a Good Candidate For an Eyelid Lift?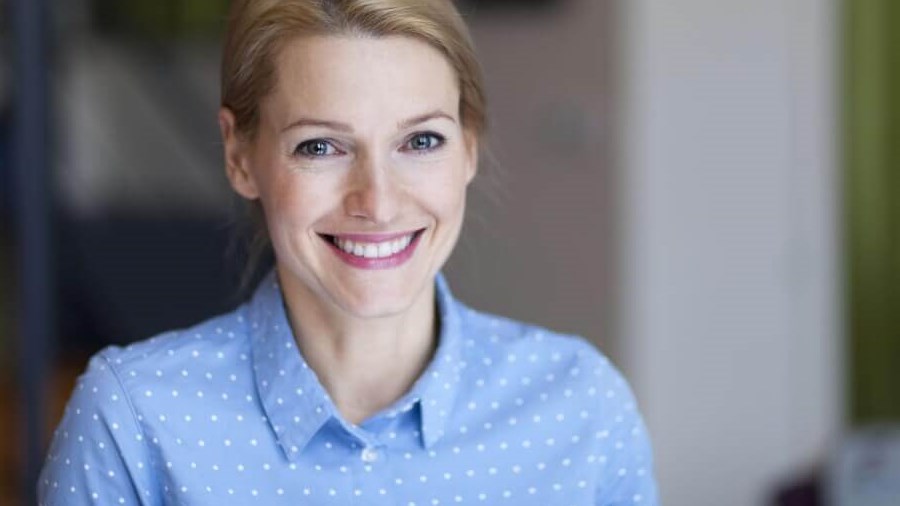 Did you know that the eyes show the first signs of aging? Over time, the skin around the eyes become puffy, sinking, or wrinkled. Cosmetic surgery offers endless options for smoothing out the lines in the face, but what if your eyelids are the problem?
Blepharoplasty, or an eyelid lift, restores the appearance of the eyelids. Eyelid surgery can rejuvenate the area around your eyes by treating sagging or excess skin, bags under the eyes, drooping lower eyelids, and with folds around the eyes.
Dr. Sidney Starkman is a fellowship-trained facial plastic surgeon in Scottsdale, AZ. He will assess your facial anatomy and discuss what options are available to address your concerns when it comes to the appearance of your eyes and issues you may be encountering. Learn if you are a candidate for an eyelid lift at Starkman Facial Plastic & Laser Surgery by reading the following information or by contacting a member of our team for an appointment.
About the Blepharoplasty Procedure
Excess skin around the eyes can make you seem tired or even stressed, producing an unflattering look. Instead, the team at Starkman Facial Plastic & Laser Surgery works with men and women alike for cosmetic purposes to appear younger. Generally, good candidates for blepharoplasty have drooping skin and folds on the top eyelid, or if you have puffy skin below the bottom eyelid.
Ultimately, a smoother upper eyelid makes specific tasks easier for women, such as applying makeup since there are fewer folds in the skin. Eliminating the fine lines, dark circles, and under-eye bags can also make you look brighter and more alert without the use of cosmetics. Either way, blepharoplasty can help improve your quality of life and make you feel more confident at work and at home.
Some individuals also choose blepharoplasty in Scottsdale, AZ because drooping skin can cause vision difficulties that hinder everyday life and common tasks such as reading or driving. Dr. Starkman can suggest blepharoplasty to reduce the surface of the eyelids for functional improvement.
The Techniques We Use
Blepharoplasty can be done on the upper eyelid, under the bottom eyelid, or both. Dr. Starkman performs this surgery under twilight anesthesia so you can experience a faster, more efficient recovery time. If you're nervous or anxious about a surgical procedure, twilight anesthesia uses a mild dose of sedation so you can also feel more comfortable.
An upper blepharoplasty decreases the folds of skin that hangs down over the eye. To accomplish this, Dr. Starkman creates a tiny incision along the lid to excise the fatty tissue. As for correcting the lower lid, he makes a similar incision along the lash line to remove the tissue and reduce puffy or bulging skin.
Best of all, Dr. Starkman will personalize your treatment plan, depending on your goals. For instance, our office can incorporate nonsurgical laser treatment for discoloration of the area around the eyes or add injectable dermal fillers for a softer effect. An injectable filler such as Juvéderm is also useful for adding volume to more hollow areas for a smoother appearance.
Once healed, the results from eyelid surgery can last for years. However, not even modern medicine can stop the natural aging process. To maintain the outcome of blepharoplasty, our facility in Scottsdale, AZ recommends nonsurgical options moving forward, such as fillers, lasers, or facial peels.
You May or May Not be a Candidate If…
As with any surgery, results are optimal if you are are a non-smoker in good general health. It also helps if you have realistic expectations about the outcome of the eyelid lift. Remember to discuss your cosmetic goals with Dr. Starkman and his team before you decide to move forward with the surgery.
Blepharoplasty works by refreshing the appearance of the upper or lower eyelids. If you are looking for more extensive treatment, we may offer an alternative procedure. For instance, wrinkles around the corners of your eyes, also called crow's feet, can be better corrected with a brow lift or facelift.
Patients with pre-existing medical conditions should inform Dr. Starkman during your first appointment or consultation because it may affect your ability to have an eyelid lift. More specifically, this includes patients who have glaucoma or diabetes. If you were diagnosed with either of these, we might be able to find a nonsurgical treatment instead of a blepharoplasty to preserve your health.
Based on the decisions we make during your consultation, this outpatient surgery can last for up to two hours, and then you are free to rest at home. It's essential to protect your eyes during this vulnerable time and follow the instructions of your plastic surgeon carefully. Good candidates for an eyelid lift should plan to recover for about one week following the procedure with a cold compress to reduce any swelling, bruising, or discomfort.
Reach Out to Starkman Facial Plastic & Laser Surgery
Fellowship-trained facial plastic surgeon Dr. Sydney Starkman has the training and knowledge to make you appear younger and more awake thanks to an eyelid lift in Scottsdale, AZ. Contact the office of Starkman Facial Plastic & Laser Surgery to schedule an appointment to see if blepharoplasty can address the excess or drooping skin around your eyelids.