I'm Not Ready For Surgical Rhinoplasty. Are There Nonsurgical Options?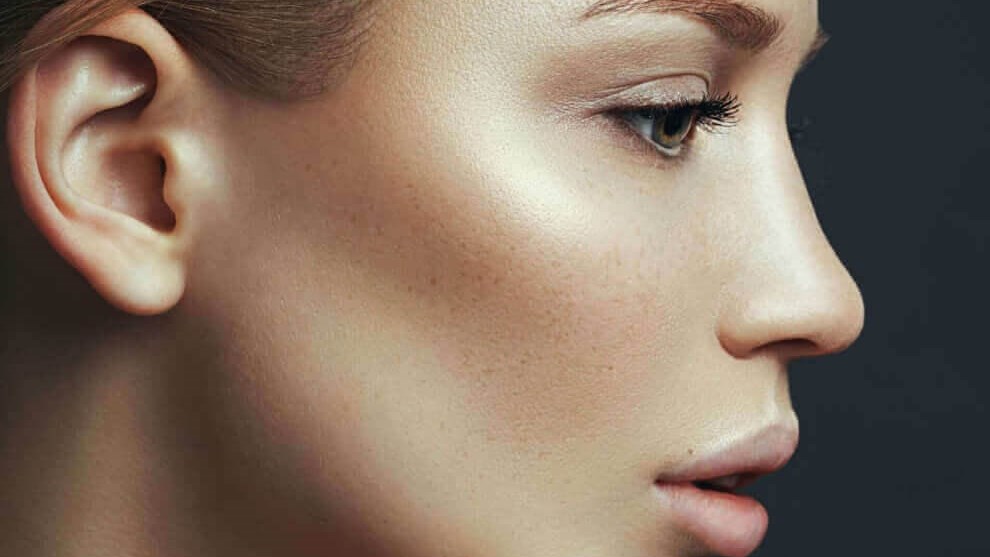 With nose surgery – formally known as rhinoplasty – being one of the most commonly performed cosmetic surgical procedures nationwide, it is no wonder that the procedure is constantly being rethought, reinvented, and improved. And while rhinoplasty techniques are more refined and efficient than ever, there is still the need for an alternative to the surgical nose job for some patients. Fortunately, fellowship-trained facial plastic surgeon Dr. Sidney Starkman and the excellent team at Starkman Facial Plastic & Laser Surgery offer state-of-the-art nonsurgical rhinoplasty alternatives to help Scottsdale, AZ patients enhance their look without going under the knife.
To better understand how the appearance of the nose can be improved without surgery, it is important to first establish some basics:
What is rhinoplasty?
Rhinoplasty – more commonly referred to as a "nose job" is an invasive surgical procedure designed to adjust the structure and look of the nose. By using various techniques including cartilage removal, strategic sutures, and more, plastic surgeons are able to reshape a patient's nose to produce a more aesthetically appealing look and, in some cases, improved breathing and other medical benefits.
What are the benefits of a surgical rhinoplasty?
Surgical rhinoplasty is undoubtedly one of the most requested cosmetic procedures at Starkman Facial Plastic & Laser Surgery – and for good reason. Because the nose plays such a large part in the composition and overall appearance of the face, even a small imperfection can change a person's entire look. On the other hand, that means that even a small improvement can drastically improve a look. With rhinoplasty, a qualified and experienced facial plastic surgeon in Scottsdale, AZ such as Dr. Starkman, is able to address common complaints such as a bump on the bridge of the nose, a crooked nose, large or small nostrils, a wide tip of the nose, and more.
In addition to the many cosmetic benefits of a nose job, it can also help patients who suffer from a deviated septum, impaired nasal breathing, snoring, and other issues.
Arguably one of the biggest advantages of a surgical nose job is that the results are permanent. However, the commitment to permanent results can also lead many patients to seek an alternative.
Is there a nonsurgical or non-permanent option for rhinoplasty?
Fortunately, patients looking to refine their noses without the time and financial commitments associated with surgical rhinoplasty can consider the alternative of a "liquid nose job." Using injectable fillers, fellowship-trained facial plastic surgeon Dr. Starkman is able to enhance and improve a patient's nose without the need for anesthesia, incisions, an extended recovery period, or irreversible results.
What is a liquid nose job?
The nonsurgical alternative to a rhinoplasty – often referred to as a "liquid nose job" – is a noninvasive cosmetic procedure that consists of one or more hyaluronic acid injectable fillers – typically Restylane and/or Juvéderm – being used to even out, fill, narrow, or otherwise enhance various areas of the nose. In some cases, BOTOX may also be used to further perfect certain nasal features.
What are the benefits of a nonsurgical nose job?
Unlike an invasive procedure, the nonsurgical, or liquid nose job requires virtually no downtime. Many Scottsdale, AZ cosmetic surgery patients are able to have the procedure performed on their lunch break and return to work immediately after. In some cases, very minimal bruising at the injection sites may occur, but it is rare and generally resolves itself quickly.
Another benefit of the nonsurgical nose job is that the results are not permanent. In fact, patients who are unsatisfied with their results immediately after the procedure can have the filler dissolved if they desire. This temporary enhancement can be a valuable tool for patients who are contemplating a surgical rhinoplasty in the future and would like a noninvasive alternative in the meantime.
Who is a candidate for a liquid nose job?
While a traditional rhinoplasty can be useful for most any patient, the nonsurgical alternative may not be effective in every case. Certain features of the nose, including a hook or bump, may be easily corrected with fillers, but there are some complaints that can only be addressed with surgery.
The best way to find out if you may be a good candidate for nonsurgical rhinoplasty is to be evaluated by fellowship-trained facial plastic surgeon Dr. Sidney Starkman. Dr. Starkman and the expert medical team at Starkman Facial Plastic & Laser Surgery are dedicated to providing the most exceptional level of care for their Scottsdale, AZ rhinoplasty patients and will take the time to talk through and discuss both surgical and nonsurgical options in order to find what best fits your needs. Call our office to schedule your consultation today, and learn more about how you can enhance your look, boost your confidence, and change your life without invasive nasal surgery.