Instant Cheekbones: Your Guide to Cheek Fillers and Implants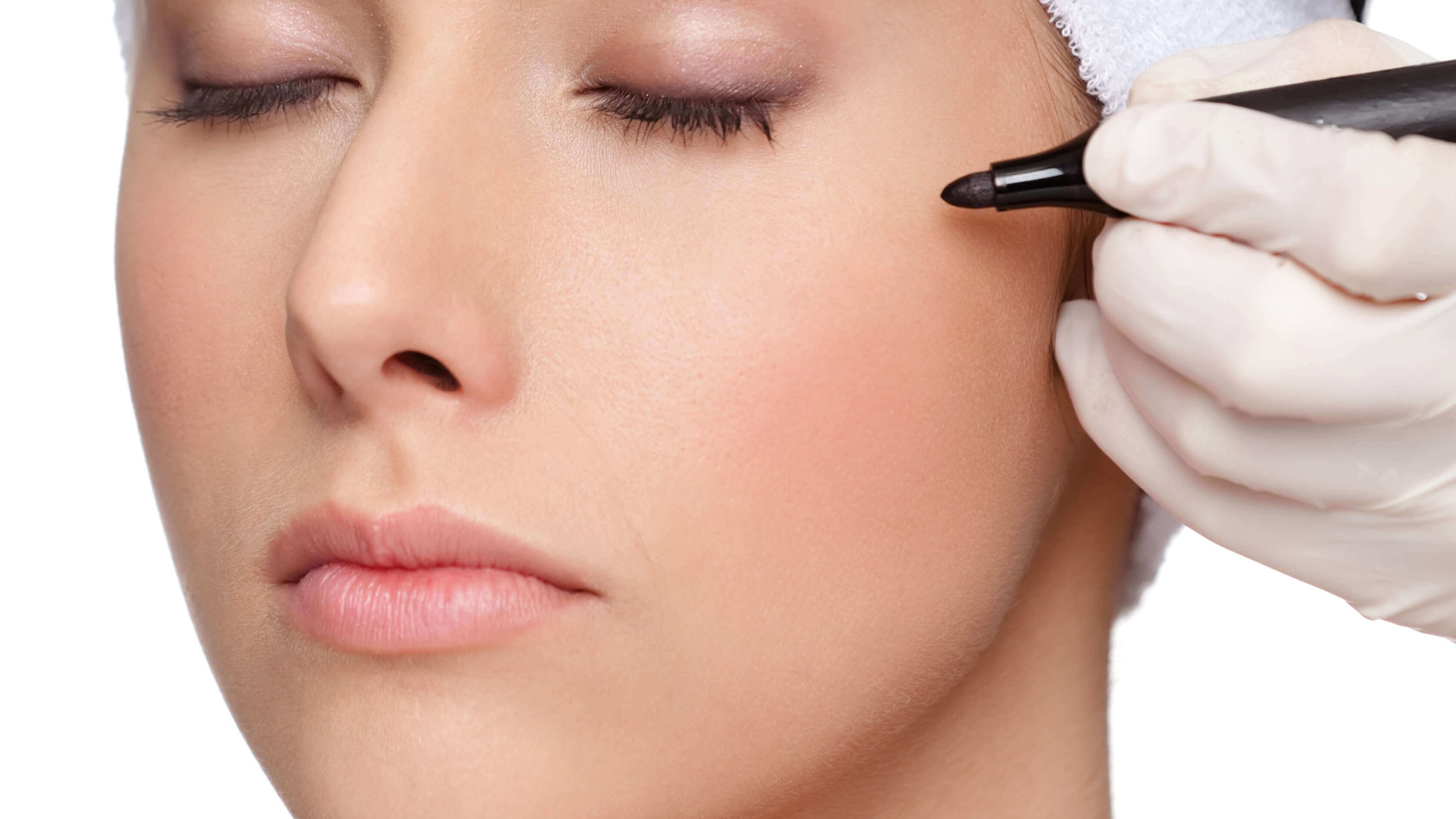 Everything from genetics to the environment can cause a sunken appearance in the face. Cheek augmentation has become increasingly popular to combat this common sign of aging. Whether you have wrinkles and fine lines or hollow areas in the face, facial fillers and implants are an effective method of treatment. If you are bothered by a lack of facial volume, Starkman Facial Plastic & Laser Surgery offers cheek fillers and implants to create an improved appearance.
Successful cheek augmentation gives individuals better facial proportions by creating higher, fuller cheekbones. Dr. Sidney Starkman is a fellowship-trained facial plastic surgeon in Scottsdale, AZ, who helps patients get the appearance they want. During your initial consultation, Dr. Starkman will discuss the cosmetic options that best fit your requirements and goals. Call our office to learn how cheek augmentation can help you achieve a younger-looking face.
Who can get fillers and cheek implants?
Though the cheeks are normally the widest part of the face, loss of volume causes this to change as the skin sags down toward the jawline. When this happens, fine lines and wrinkles become even more accentuated. With cheek fillers and implants, it can be challenging to know which option will produce the best outcome for your facial features. Some patients desire subtle results while others may want a more dramatic change. At Starkman Facial Plastic & Laser Surgery, Dr. Starkman reviews each treatment with you, explaining the benefits and risks.
Candidates for both options have naturally flat or hollow cheeks or have age-related volume loss in the face. For cheek fillers, our facility uses the trusted and effective Juvéderm® collection of products to restore your face, particularly Voluma. Voluma is a hyaluronic acid-based filler approved by the U.S. Food and Drug Administration (FDA) to enhance the cheeks by filling in hollow areas beneath the skin. Radiesse® is another dermal filler we will consider to define your results.
Cheek implants improve volume by increasing the projection of the cheekbones in a more obvious way. Since augmentation with implants is considered cheek plastic surgery, candidates must be nonsmokers in good general health with no serious medical conditions. Surgery is best performed on those who have reached physical maturity and have realistic expectations for the outcome of their facial procedure.
Cheek augmentation options
While some patients are dissatisfied with the structure of their cheeks, others want to achieve better facial balance or make their face more angular. Cheek augmentation creates a natural projection that many people find youthful and attractive. Before we schedule any treatment, Dr. Starkman will perform an assessment and make suggestions based on your goals.
Cheek fillers
Fillers can be completed in our office as an outpatient procedure in about 20 – 30 minutes. First, Dr. Starkman will mark the points of injection along the cheeks before carefully injecting filler into the selected sites. Since the procedure is noninvasive, you will be able to leave and continue your daily routine afterward. Following the injections, the mid-face may feel sore and have minor swelling for about 3 – 5 days. Over-the-counter pain relievers and cold compresses will help you feel more comfortable during this time. When getting fillers at Starkman Facial Plastic & Laser Surgery, results are seen in 10 – 14 days. Since fillers are a temporary method of cheek augmentation, our staff will help you schedule touch-up sessions in the future.
Cheek implants
Cheek plastic surgery is also an outpatient procedure performed in our on-site facility. Once you are prepped with twilight anesthesia, Dr. Starkman will make tiny incisions inside the gums to create a pocket over the cheekbone. The implants are securely placed and the incisions are closed. The whole process takes about an hour, after which you will be released to a responsible friend or family member to recover at home.
Following surgical augmentation, patients experience side effects such as bruising and swelling for about 1 – 2 weeks. Starkman Facial Plastic & Laser Surgery will give you instructions about healing properly at home, such as avoiding vigorous activity for 7 – 10 days. The most optimal results should be seen in about two months.
Fat grafting
Dr. Starkman also uses modern fat grafting techniques to bring back the volume in the soft tissues of the face. With this technique, we can fashion a younger-looking shape for your cheeks with fat taken from your own body. This method also feels more natural than cheek implants. At Starkman Facial Plastic & Laser Surgery, we can review the areas from where we will take the fat. Schedule an appointment in Scottsdale, AZ, for a private consultation to see if this technique is right for you.
Cheek plastic surgery in Scottsdale, AZ
Are you considering augmentation options such as fillers, cheek implants, or fat grafting? Allow Dr. Sidney Starkman to evaluate your case and give custom advice for treatment. We will help you decide between fillers and implants based on your personal cosmetic goals and lifestyle. We can help you feel confident in your choice and give you the most natural results possible. For more information on filling out naturally thin or hollow cheeks, schedule a consultation with Starkman Facial Plastic & Laser Surgery in Scottsdale, AZ. Whether you select a surgical or nonsurgical procedure, we can improve your overall facial appearance. We can help you look and feel younger with instant cheekbones!