Refresh Your Facial Features With BOTOX, Juvéderm, and Restylane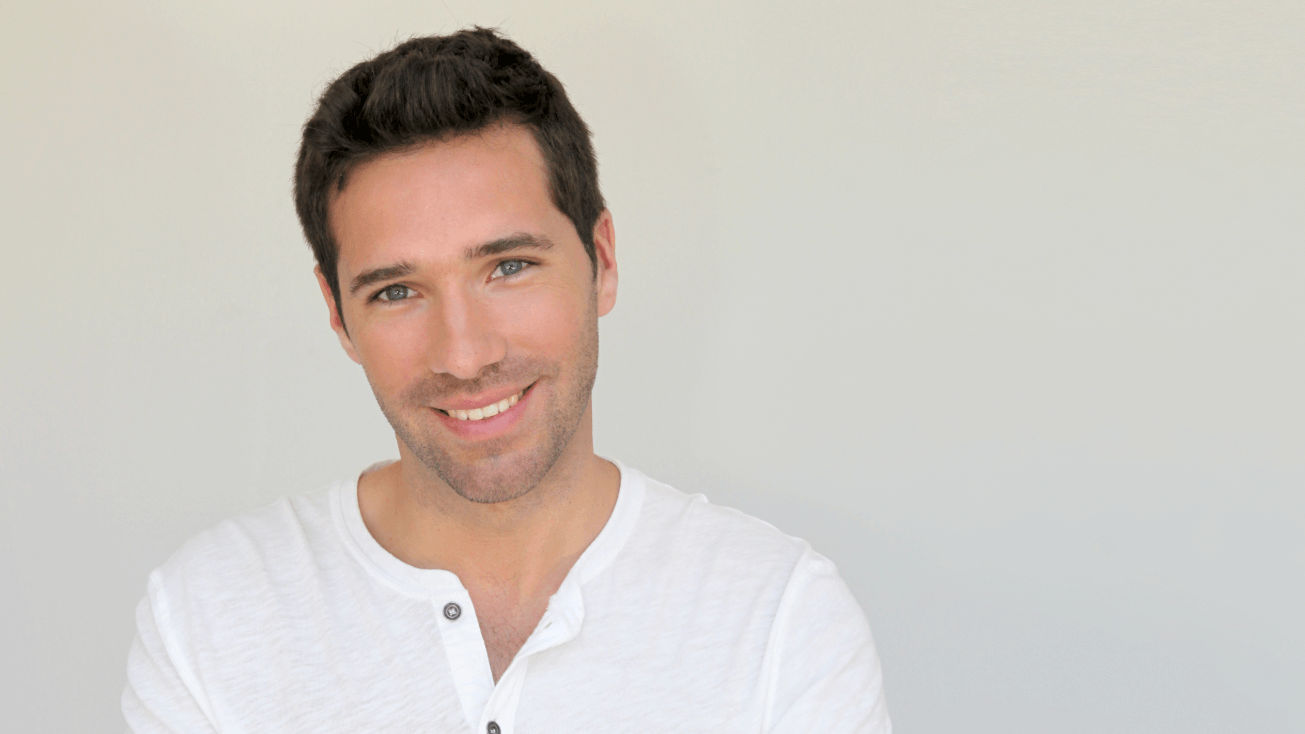 More women and men are turning to the painless treatments of injectable dermal fillers to restore volume or wrinkle-relaxers like BOTOX to rejuvenate their faces and improve the way they look. Thanks to these noninvasive treatments, it is possible to maintain a youthful look and avoid invasive plastic surgery procedures. Products such as Restylane, Juvéderm, and BOTOX can help erase fine lines and wrinkles while filling in certain areas for facial contouring help. These injectables provide an excellent "liquid facelift" that can eliminate the signs of aging and remove the tired look you see in the mirror. Temporary facial rejuvenation options with injectables are giving both women and men the opportunity to look younger and more refreshed while avoiding more invasive cosmetic procedures.
Dr. Sidney Starkman is a fellowship-trained facial plastic surgeon at the Starkman Facial Plastic & Laser Surgery in Scottsdale, AZ. Dr. Starkman focuses on facial surgical procedures for cosmetic or reconstructive needs, but is also highly skilled in nonsurgical facial treatments like laser treatments and injectables such as dermal fillers and BOTOX. Dr. Starkman is a well-known plastic surgeon in Scottsdale, recognized for the stunning results he has provided men and women in the area out of his state-of-the-art facility.
The popularity of injectables for Scottsdale, AZ men and women continues to grow as patients realize the immediate aesthetic results and do not have the associated cost or downtime with more invasive surgical cosmetic procedures. Here is some helpful information on these anti-aging injectable treatments and what they can do for you.
BOTOX and dermal fillers
Whether a patient wants to rejuvenate their entire face or just a specific area, the use of injectables like BOTOX and dermal fillers can be customized to fit what each person needs. BOTOX is a wrinkle relaxer and smooths out or reduces the signs of static wrinkles when a face is at rest. BOTOX typically targets the upper part of the face such as the brow or forehead area and around the eyes (Crow's feet). Dermal fillers, offered by Dr. Starkman to patients in Scottsdale, like Restylane or Juvéderm, restore volume in the face. Dermal injectables fill in the appearance of fine lines or creases, especially around the mouth area or "laugh lines." Fillers can also plump up the cheekbone area to contour the face or add volume to lips.
When you need a fresh, new look
The natural process of aging affects everyone. Both women and men are trying to find solutions to maintain a youthful appearance. Traditional facelift procedures have been performed and perfected for decades to give patients a new, younger look. The eventual emergence of FDA approved injectable treatments that fight the signs of aging with products like BOTOX, Restylane, or Juvéderm, have skyrocketed in popularity as they provide immediate results without invasive surgery.
The power of injectables
Aesthetic rejuvenation treatments like BOTOX and dermal fillers are quite popular and mainstream cosmetic fixtures, allowing both genders to hold off on surgical procedures to look younger. For over 15 years, these injectables, either separate or together, have been providing patients in Scottsdale, AZ with a temporary cosmetic enhancement that requires no downtime or post-surgical care. The areas of the face that injectables for Scottsdale, AZ men and women can help include:
Fill in hollow areas under the eyes or cheeks

Reduce the creases or lines around the mouth ("laugh lines")

Reduce fine line or wrinkles around the eyes

Eliminate the appearance of "11" lines in between the brows

Eliminate or reduce the appearance of creases or lines on the forehead

Restore a natural contour to the face

Gives the face a new look that refreshed and overall glowing
The wonder of dermal fillers and BOTOX in each decade
Men and women who are struggling with wrinkles or fine lines can benefit from regular dermal filler or BOTOX injections. These types of cosmetic injectables for Scottsdale, AZ patients are suitable for patients of any age. Younger patients in their 20s or 30s can use these injectables for preventative measures to eliminate dynamic wrinkles from forming. Men and women in their 40s or 50s can utilize these injectables to reduce the appearance of fine lines or fill in deep creases to add volume and rejuvenate their skin. The combination of these powerful noninvasive tools can take years off of and enhance your overall appearance.
The results of a "liquid facelift"
Most patients who finally decide to give themselves a fresh, new look with injectables usually say, "I should have done this sooner!". When we hit our 30s, our skin begins to change, and collagen production begins to diminish. Skin loses elasticity, and skin texture gets thinner, losing that plump, youthful look. Dermal fillers like Juvéderm and Restylane can instantly ward off the signs of aging by filling in deep creases or areas of the face that appear hollow as we age. BOTOX blocks nerve signals to the muscles, causing them to be temporarily paralyzed and unable to contract or tighten as forcefully as they previously could, making wrinkles less visible.
It is important to note that these injectables are a temporary solution and you do have to regularly schedule appointments with a reputable injector in Scottsdale, AZ such as those at Starkman Facial Plastic & Laser Surgery. Most patients can maintain their BOTOX results for 3-4 months while dermal fillers can last a year up to 18 months.
By regularly scheduling BOTOX injectable treatments in Scottsdale, AZ, it allows the muscles to remain weakened and relaxed. Eliminating the formation of new wrinkles will help enhance the results of subsequent treatments. Seeing fellowship-trained facial plastic surgeon Dr. Starkman regularly for BOTOX treatments and injections of dermal fillers such as Juvéderm and Restylane will keep you looking young and refreshed.
Men and women in the Scottsdale area can fight the signs of aging without invasive cosmetic surgery. Injectable solutions like Juvéderm, Restylane, and BOTOX can restore your youthful appearance and give you back your glow. Either separate or done together, these power treatments can take years off your face and make you feel better about how you look at any age. Fellowship-trained facial plastic surgeon Dr. Sidney Starkman is helping both women and men not only look younger but feel younger as well. If you are interested in facial rejuvenation with dermal fillers or BOTOX in Scottsdale, AZ, then we invite you to schedule a consultation with Dr. Starkman today.