The Facts About Facelifts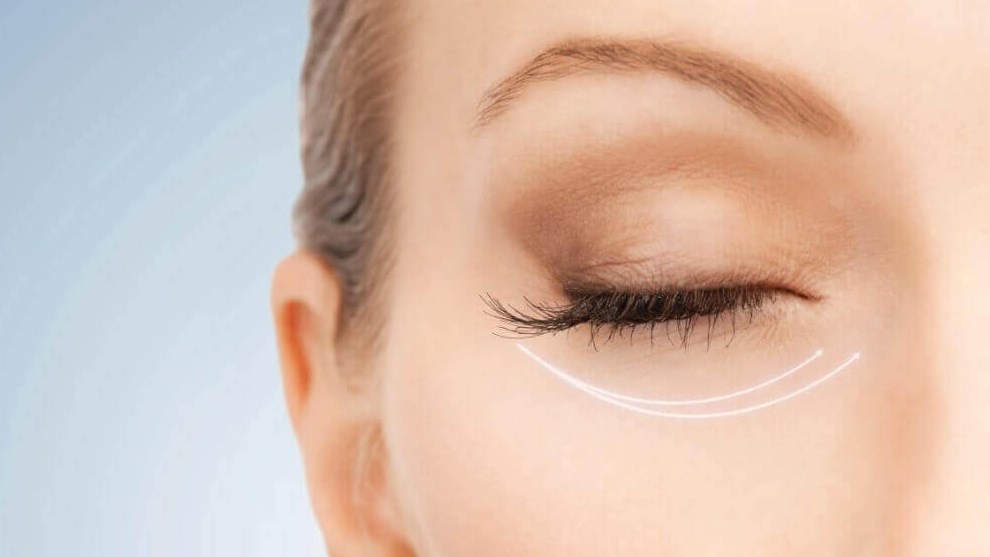 It is certainly easy to get overwhelmed when you begin looking into options for a facelift procedure. With confusing terminology and catchy branding, the facelift industry has become tough to navigate on your own. At Starkman Facial Plastic and Laser Surgery in Scottsdale, AZ, fellowship-trained facial plastic surgeon Dr. Sidney Starkman and his team of experts are here to answer all of your questions and help guide you through the process of a facelift from start to finish. Here are some of the most commonly asked questions by Scottsdale area patients about undergoing a facelift:
Who Needs A Facelift?
There is no perfect age at which to undergo a facelift. Some people experience signs of aging on their face earlier than others and choose to undergo the procedure at a relatively young age. A variety of both genetic and extrinsic factors including ethnicity, family history, sun damage, and even stress can affect how early, and to what degree, you may begin to show signs of aging.
The most noticeable changes that begin to occur as one ages are a loss in facial volume, sagging or loose skin, wrinkles, and drooping of the mouth and jowls. Fortunately, all of these problems can be corrected or reduced through a facelift procedure. Additional procedures can be performed simultaneously with a facelift to address other common issues, such as excess fat in the neck or under the eyelids.
How Does a Facelift Work?
It is important to note that a facelift can be performed as a full procedure - effectively lifting the entire face – or as an isolated procedure to address a specific portion of the face, as in the case of a mini, mid, or lower facelift. These can be performed on their own or combined, and other targeted procedures including a brow lift or neck lift can be added to enhance a patient's results.
The basics of any facelift procedure are fairly similar. Following consultation and evaluation with fellowship-trained facial plastic surgeon Dr. Sidney Starkman at Starkman Facial Plastic and Laser Surgery in Scottsdale, AZ, patients will schedule their surgery and follow any preoperative instructions. Depending on how extensive of a procedure you will be undergoing, either general anesthesia or local anesthesia with sedation will be administered. The procedure itself begins with a carefully placed incision(s), typically near the ear, hairline, or underneath the chin. We take great care in attempting to place the incision so that any scarring will be concealed as much as possible.
From there, various techniques are used during the surgery to produce a result tailored to your particular needs. Suturing of muscles and skin, liposuction, fat injection, tightening of the subdermal layer, and other practices are performed with meticulous precision. At the conclusion of the case, the incisions are closed, and the healing process begins. The length of the procedure varies, with some less extensive procedures taking just about an hour and more involved facelifts lasting up to 8 hours.
What Results Can I Expect With a Facelift?
Countless patients in Scottsdale, AZ experience overwhelmingly satisfactory results following a facelift procedure, but it is important that realistic expectations are set before the procedure is even performed. A fellowship-trained facial plastic surgeon, Dr. Starkman is committed to the highest level of patient care and will take the time to answer your questions and educate you fully so that you go into your facelift with realistic expectations.
A more youthful overall appearance, an enhanced facial contour, and a natural-looking lifting and tightening of the skin are the most common outcomes that patients report after healing is complete.
Will I Have A Scar?
With the rising popularity of "nonsurgical" less invasive facelifts, many patients ask if scarring is avoidable. The simple answer is, "No." While noninvasive injectable and medical/laser treatments are certainly beneficial and can significantly improve certain signs of facial aging, the complete results obtained from a true facelift are not achievable using nonsurgical methods. Fortunately for patients in Scottsdale, AZ, advanced technologies and techniques now allow surgeons to perform a facelift with smaller incisions and minimal scarring.
With an experienced practitioner, incisions can be made meaningfully and placed purposefully in such a way that will result in the eventual scar being mostly, if not fully, concealed. A board-certified head and neck surgeon, Dr. Starkman is highly skilled in performing facelifts with minimal resultant scarring. If a patient has undergone a previous facelift by another physician and is unhappy with the appearance of their scar, the professional team Starkman Facial Plastic and Laser Surgery in Scottsdale, AZ can recommend a course of treatment to minimize the scar's visibility.
What Is the Recovery Time?
As with any procedure, the recovery time following a facelift will vary from patient to patient. Depending on the extent of your particular procedure, you can expect recovery to last 10-14 days, though full healing and the realization of final results may take several months. In the immediate recovery period, it is recommended that you have a caretaker or helper for the first 24 hours. If your procedure required drains or dressings, you may be asked to return in the first 24-48 hours so that the plastic surgeon can remove those and assess your current level of healing.
Patients in Scottsdale, AZ report minimal discomfort following a facelift, often citing that the recovery looks worse than it feels. With this in mind, as well as the sutures typically needing to be in place for 6-7 days, most patients plan to take a full week off of work after the procedure. In most cases, you can resume your normal daily behaviors, including applying makeup, after about a week, but your doctor will advise you on specific post-operative recommendations directly.
How Do I Get Started?
The first step toward determining if a facelift is right for you is to be evaluated by fellowship-trained facial plastic surgeon and founder of Starkman Facial Plastic and Laser Surgery, Dr. Sidney Starkman. Call our office in Scottsdale, AZ to schedule your consultation, and get started on the path to taking years off of your face today!