What is Recovery Like From a Deep Plane Facelift?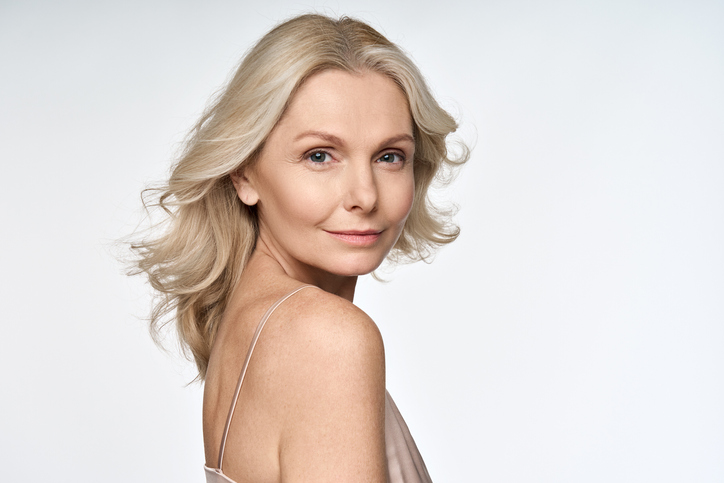 Deep Plane Facelift recovery is best described as a year-long journey with significant milestones along the way. The most essential part of facelift recovery is expectations and preparation for the healing course for the smoothest experience. Several factors can accelerate or delay healing, but the general timeline is similar for everyone.
Week One:
The most dramatic signs of surgery are visible in the first week after surgery. Patients are sent home from the surgery center in the afternoon of their surgical day. The first evening can vary widely from patient to patient. Some patients will feel absolutely no pain. Other patients will describe pain levels up to seven out of ten pain. Not unbearable, but uncomfortable. Pain levels can be well controlled with prescribed pain medication. Pain decreases substantially over the first 2-4 days and is minimal after that.
The first four days typically have the most significant amount of swelling and bruising. Every patient has swelling after facelift surgery. Sometimes it is a lot, sometimes a little. But swelling is an expected side effect of surgery. Bruising is also variable; if bruising is present, it can fade over several weeks. During these first several days, patients are typically completely unpresentable and will be in the earliest and most dramatic stages of their recovery. They certainly have the post-facelift surgery look! The whole face looks swollen, incisions are fresh, and there are typically variable amounts of bruising. Areas of the face will likely feel stiff and numb. This first week is when patients don't want to leave the house and really rest and relax at home.
Around day five after surgery is when this early swelling will start to go down. The swelling and signs are still very obvious, but minor improvements will begin to be seen daily. Swelling is normal (and expected) to go up and down throughout the day. It is also anticipated that different face areas will have different amounts of swelling. Stitches are typically removed between days seven and ten. Around day ten is another milestone where patients are feeling better. The swelling has been going down for several days now. Again, there are obvious signs of visible improvement from the past week.
Almost all patients are still not ready to be seen in public by day ten, but they are feeling better and better. The neck still feels tight, but most patients can turn their necks far enough to drive a car by this point. The stiffness around the face is continuously going down. Patients are still avoiding exercise and strenuous activities, but normal non-strenuous household activities are no problem.
Week Two:
Between day 10 and day 20 are some of the most noticeable early changes. After that, there is steady daily improvement in appearance until most patients are ready to return to social activities by the 3-week mark (Day 21). Three weeks into a facelift is still very early in the healing period, but patients can let their hair cover their ear incisions and apply makeup by this point. The majority (90%) of patients by week 3 could return to work or social activities like restaurants without arousing anyone's suspicions that they had facelift surgery. The face will still look swollen and puffy this early on, but patients are presentable, and their surgery history is discrete. At three weeks, patients can begin returning to light exercise activities. It's not recommended to rush immediately back into high-energy workouts, but light workouts can be resumed, and intensity can be increased as tolerated.
1-3 Months After:
From one month to three months, there will be very slow but steady overall changes in the recovery. The appearance, swelling, and tightness will slowly improve daily. The most swollen areas of the face are the lower cheeks, jawline, and neck. Patients feel like their face looks puffy or "pillowy" because of the residual swelling. It often almost looks like there is some residual "double-chin" for the first few months after the facelift because of lingering swelling under the jawline (this goes away!). Movement of the face and neck feels more and more natural and soft over these weeks. Almost all patients will notice some of the signs of facelift recovery during these first few months. These signs are lumps and bumps, tight areas, lines, and slight asymmetries. All of these signs result from the stiff collagen that is healing the face beneath the skin and will soften up later in the recovery process.
By three months after surgery, the swelling and puffiness have gone down enough that patient results are at the point where they are ready to be the center of attention (for example, at the wedding of a son or daughter). Physical activity has no limitations, and incisions are typically unnoticeable by now (they will keep improving for an entire year). There is still some swelling and fullness to the lower face and neck that is continuing to improve. Some areas of the face and neck may still be numb, but the areas of numbness are retreating and getting smaller. Most patients notice tingling and an "itch you can't scratch" beneath the skin. These sensations are the sensory nerves in the skin coming back as the swelling in the skin goes down.
3+ Months After:
These positive changes continue over the next three months through the six-month mark. Six months after deep plane facelift surgery, patients are almost to their final results from the facelift and are essentially looking their best. Nearly all of the swelling in the face and neck are gone. The cheekbones and lower face are defined. There is a jawline and neckline definition. The skin feels soft, and the tightness is gone. The sensation is typically fully restored by this point. Occasionally, patients can have some persistent numbness that lasts beyond six months, depending on each patient. However, incisions have faded and should be unnoticeable with the hair up or short.
6-12 Months After:
Finally, there will be some gradual changes between six and twelve months after surgery. These changes will be less dramatic but slow, steady refinement as the soft tissues of the face settle and the results continue to look more natural. By twelve months, the visible and microscopic signs of recovery are essentially complete.
The Final Takeaways:
So what can be done to improve the rates of healing? It all starts before the surgical procedure. Getting our bodies in the best condition for surgery helps to optimize healing and minimize recovery time. This means making sure that any medications (for example, for blood pressure, thyroid, cholesterol, diabetes, etc.) are optimized to the best current dosage. Healthy lifestyle habits and nutrition before surgery includes stopping alcohol and tobacco, along with supplements that promote bruising. Some supplements that reduce bruising, such as Arnica Montana, can be started before surgery to reduce the severity of bruising.
In the week after facelift surgery, it's critical to have proper nutrition. The best diet after surgery includes natural foods high in protein and low in salt and sugar. Of course, after surgery, most patients want something simple, usually restaurant takeout or pre-processed foods from grocery stores. These commercial procedure meals are typically high in salt and sugar and can prolong that swelling period. Also, making sure to stay hydrated with plenty of water helps with flushing salts out of our bodies, which can increase swelling.
Finally, therapies such as Hyperbaric Oxygen Therapy (HBOT) have been very promising for promoting wound healing after facelift surgery. HBOT is a treatment that has been used for decades to help patients heal from wounds. It has been incorporated into surgery recovery regimens recently and can reduce swelling and speed up wound healing. HBOT may also have the added benefit of reducing the risks of complications by allowing for greater oxygen flow.
So this summarizes some of the expectations following facelift surgery. As I tell every patient, the surgery day is the easy part. The hard part is the patience required during the weeks and months while the results reach their maximum potential. Carefully following a surgeon's instructions can dramatically affect the recovery rate. It is a long process for recovery after any surgical procedure, except that with facelift surgery, the recovery process is displayed on your face. It's a time commitment for patients, but it is worth it for those looking for the best results in facial rejuvenation.